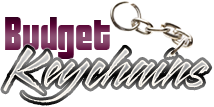 Custom Keychains Are Here To Stay As Promotional Gifts – Know Why?
Posted by admin
Posted on September 8, 2016
Though most of us see keychains as silly and ubiquitous items, have you ever thought about the reasons that make these custom gifts popular? Imagine a world without keys – it will be chaotic. From opening doors of cars and homes to securing wardrobes and filing cabinets, keys make us feel secured. Hence how can keychains that keep these important keys safe and well organized be any less important?
Browse our exclusive collection of promotional keychains that not just keep your brand right in front of the eyes of your recipients but will also make them feel reassured. It is amazing that how these pint-sized promotional tools ensure benefits for everyone involved.
Convenience: Nobody will like to go through the ordeal of carrying single keys wherever they go as it could be lost or stolen easily. Keychains will keep the keys safe and the best thing is that different keytags can be used for different sets of keys. Keychains make it easy for the recipients to carry their keys in hand and to keep it safely. Custom keychains will make constant reminders of your brand and message for your recipients wherever they go.
Diversity: Custom keychains are available in a range of styles, colors and shapes that there is something special for everyone. These make highly fashionable trinkets and accessories for your recipients. Be it the bottle opener keychains ,flashlight keychains or whistle keychains, these logo items will ensure consistent brand recall.
Versatility: Keychains make versatile handouts to promote all types of brands and products as everyone irrespective of gender or age factors need it in their daily lives. At last, marketers have something that they can buy without bothering about the right size and color preferences of their target audience


Now let us help you get started by listing out a few of our top sellers.
Bottle opener keychains: Not just a keychain for your important keys but a handy bottle opener for your recipients as well. These logo keychains will make great items for holiday promotions, as mailer gifts and tradeshow handouts.
Coiled keychains: Offer the double benefit of having a colorful toy and a keychain for your recipients. Imprint your logo and message on these and every time they play with these coils that wind up and down like crazy they will be reminded of your brand.
Whistle keychains: Perfect for a sports day, these keychains will make great appreciation gifts for both players and the team. That's not all, these logo keychains transform into safety items during emergencies and rescue operations to grab the attention of passersby. A flat tire, bad weather or wrong way, these whistle keychains can turn any bad day into a good one in no time and your recipients will have yet another reason to remember your brand.
Browse our collection to choose custom keychains that meet your promotional needs and budget and unlock a successful campaign this season.