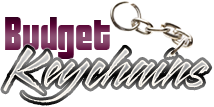 Imprinted Keychains – Enjoy Brand Popularity At Easy Rates
Posted by admin
Posted on January 18, 2019
Often brand popularity comes with a price as businesses need to shell out a fortune on customary promotional methods like TV ads or billboards to put their message out. However, these promo items may not always succeed to get connected with your target audience due to their low shelf life. Once the prospective customers walk past the billboards or take their eyes off the TV screens, your brand may get forgotten. This is what makes promotional items a sure fire method to put your brand in plain view of the audience for a very long time and to enhance the brand popularity.
The sheer multitude of custom keychains will give marketers ample choices to consider as well. Offered in various materials, models and price points, custom keychains will make a perfect handout for all types of promotional events. Custom key chains which have logo or message imprinted will go a long way in promoting your business because every time your recipients use these, your products and services will also be promoted.
If you are looking for the most trending models in keychains keep your cards on keychains with multiple features instead of the standard keychains that are designed just to hold keys!
Bottle opener keychains:  Keychains that offer multiple features have always been a rage in promotional circuits. Consider the brand visibility you may get on these ever popular bottle opener keychains that double up as a trendy way to pop the top of beverage bottles apart from carrying keys. Be it on party tables or key slots, these combo keychains will earn a few extra brownie points quite effortlessly and your brand will get on top of the minds of your audience.
Flashlight keychains: It will make a handy source of light and a key chain all at once. Every time your recipients carry their keychains, they will also have a flashlight at their finger tips. The more the functionality of the custom gifts the more will be your brand promotion. That's precisely what makes keychains with add-on features a great choice to consider.
Carabiner keychains:  These make a great handout to celebrate the outdoorsy fun and seasonal activities like biking or hiking. These keychains that can easily be attached to the backpacks or belt loops offer a hands-free way to carry the keys for your recipients. These are well suited to promote camping holidays, adventure activities, game days and sports events among others.
Multitool keychains: Your recipients will have a handy tool to cater to the minor repairs and DIY tasks at home or on the move when they have these high utility keychains. Your brand and message on these promotional keychains will never get overlooked!
Which of these keychains are you planning to make your promotional swag? Share your thoughts with us at our facebook page to join an interesting discussion.