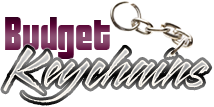 Custom Keychains –The Budget Friendly Gifts To Please The Business Crowd
Posted by admin
Posted on January 17, 2019
Have you ever wondered how these non descript and simple items of keychains can make potent marketing tools that impress the audience. Firstly keychains are highly useful items that everyone needs in their daily life to carry their keys safely and in an organized way. Quirky keychains often make stylish accessories and adornments for backpacks or purses for some people. The best part is that keychains help the users to identify their keys from multiple sets thereby saving time and effort.
 Keys are found to be one of the most misplaced items and by offering keychains as free gifts, businesses can sneak in their brand into the hands of their audience. Keychains can hold multiple keys at a time, which makes it easy for recipients to carry them easily and to trace it easily if at all the keysets are misplaced. Offered in various shapes including funny designs, emoticons or animal shapes among others, keychains will easily engage your audience with your brand in a light hearted manner.
Custom Keychains are offered in various materials like metal, plastic, leather and more
Plastic keychains: Smooth, light weight and colorful, plastic keychains will make a perfect choice to reach out to an audience comprising of youth and kids. Offered in various color choices and combo models like umbrella shaped tape measure keychains, the brilliant color choices of these  keychains make it ideal for themed promotions and events as well.   Thanks to its light weight design, plastic keychains will make great mailer gifts and tradeshow swag as well. Imprint your brand and message on these logo items to grab the undivided attention of everyone around.
Metal and leather keychains
Metal and leather keychains make great gift options as corporate gifts and handouts for business events as well. Elegant and classic, these keychains are designed to look great and last long, which means that your message imprinted on these will get a lot of valuable impressions. These fashionable accessories will make great talking topics among the friends of your recipients, which means that your message on these will reach a wider secondary audience in no time.
Acrylic keychains
Acrylic keychains make budget friendly yet durable custom gifts that will put your message on a wide display for a long time. Offered at prices starting at a few cents, these logo items will make a great choice for mass events like tradeshows where you may have a large audience.
Do share your experience of using custom keychains as promotional items in our facebook page to join a conversation.
Share and Enjoy