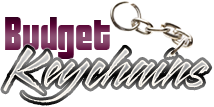 Flashlight Keychains- Build Brand Image Without Marketing Pitch
Posted by admin
Posted on January 18, 2019
Businesses find promotional products excellent options to attract new customers and reinforce their existing business relations. Afterall, everyone loves freebies and anything imprinted on these custom gifts will never get overlooked. With countless custom gifts flooding the market, it may not be an easy task to handpick the most appropriate logo items that your recipients will find useful. If you are on a budget and looking for a versatile custom gift that everyone will surely like, custom flashlight keychains could well be a great choice.
Everyone needs keychains in their daily lives to keep their keys safe and well organized. Keychains make meaningful gifts for promotional events of every theme and will never look odd. Compact and easy to distribute, flashlight keychains can even be employed in mass promotional events like tradeshows and mailer campaigns quite effectively.
Promoting your brand can be expensive, but when you have popular and value added handouts like custom flashlight keychains, it doesn't have to be!  These whimsical promotional gifts are something your audience might not get every other day and this novelty factor will go a long way in making a name for your business without breaking your budget.
Flashlight Keychains- product spotlight
If you thought you need custom gifts with a prominent marketing angle to cut through the clutter, you could be in for a surprise.  Though you may need a bit of marketing to stand out in the competition overdoing it might leave the audience displeased and may even create a bad brand image for you instead of a good one. The marketing gifts that work the best are often those that are useful to your intended recipients. This is what makes gifts like flashlight keychains great options to promote your products and services. These highly useful items that double duty as both keychains and flashlights are less likely to be discarded as brochures or flyers and will enjoy a high retention. While using flashlight keychains as promo items your brand has a better chance to be remembered by your target audience for a long time.
Every time your recipients use flashlight keychains to find lost item in the dimly lit car park, to find the keyhole of their door, or when they need more light to do a certain task, these whimsical items will grab the attention of people around and your message will get a wider audience than you expected.
Offered in various handy models like rectangle keychains, circle, car shaped keychains and more, these logo items will build up a buzz and make heads turn. There are flashlight keychains with add-ons like bottle openers that further enhances its popularity.
Which of these flashlight keychains are you planning to make your marketing swag? Share your thoughts with us at our facebook page and join the conversation.