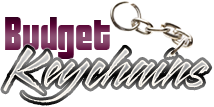 How Keychains Enhance Brand Exposure
Posted by admin
Posted on November 29, 2021
Handouts like keychains are a perfect solution to get your message across and engage the crowd with your message alike.
Business events and trade shows are the best ways to get maximum attention towards your brand. However, getting people's attention is easier said than done. when you organize events as part of your promotional strategy, you should make sure that your  participation gets the desired result from these events. This is where promotional swag like custom keychains comes to the bigger picture.
It is a smart way to get your message across to the biggest audience without being overwhelming. Customize these popular handouts with your logo , tagline and artwork to increase your brand's visibility. Moreover, it will make it stand out in the competition.
Budget friendly
While attending massive events like trade shows you need budget friendly handouts like keychains to cater to the crowd. Spread the word and get more people to support you with keychains. Offered in a wide range of models at prices starting just a few cents, custom keychains will make a lot of difference in your brand visibility. They are cheap, and the more you order, the cheaper they become.
Popular
It's not surprising to see that custom keychains remain one of the popular promotional items even in today's digital world. Durability and versatility of keychains guarantee that people will use them for a long time to create a tribe of   brand advocates for your business. If the design stands out, it will indeed become a walking ad for your company.
So the possibilities are endless for the promotional keychains. Moreover, you can hand it out alone or make it part of the gift bag of your attendees. As soon as the public gets this handout they will feel well appreciated and are likely to remember your brand than others. Every time they use these trendy accessories it will showcase your brand and products for free.
Purposeful
The marketers always look at the purpose of a promotional giveaway as they don't wish their gifts to get discarded by the recipients. The clients will surely appreciate handouts that have realizable value. Since these logo items will be used each day, it'll without a doubt boost your brand visibility and maintain your brand image. Choose trendy and multifunctional Keychains that your individuals will continuously use to make sure that your brand visibility gets a surge even further. Just make sure that the keychains are long lasting and of high quality.
How has been your experience of using printed keychains as promotional swag? Share your thoughts with us