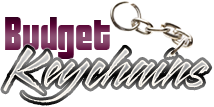 How Custom Keychains Make the Best First Impression
Posted by admin
Posted on November 30, 2021
In business, you want to create a professional impression to your clients and employees on a daily basis. That is what makes custom Keychains a great handout to consider.
Ideal for both customers and employees , keychains will indeed make a tangible brand reminder for your business.Help your prospects to stop the frustrating search for keys with promotional keychains! Apart from helping your customers locate their keys quickly, keychains spread your company's message as well.
Choose from a wide variety of options like carabiner keychains or those with flashlights, bottle openers, and more. These added features will make keychains much more functional and always in use while helping you gain maximum exposure for your brand!
Easy to transport to trade shows and business events, keychains will fit every promotional plan with ease. Customize keychains with your brand and artwork to make it look one of its type. Everyone has keys- multiple numbers of keys. So, people  can't get far without keychains. hence , you get maximum exposure from these budget friendly handouts of keychains.
High visibility
Reports show that all it takes is approximately three seconds for the audience to form a first impression. So, make the best first impressions with custom keychains that are highly functional and trendy. In addition, these will make a  positive start to a long-lasting customer relationship. In addition, keychains are one of the first things your customer will notice when interacting with your employees.
The professional look
No matter where you are in the office, on a construction site or in a meeting, a customized keychains imprinted with your brand and message is going to create a great first impression. It will also reinforce your brand strategy and where you sit within your marketplace. This will easily set your business apart from your competitors in your market space.
Increase trust among clients
When a customer sees or receives a branded keychain, it creates a sense of trust in your company and its abilities. It will also make them brand loyal and inspire them to support your brand. In addition, these simple handouts of keychains will help the recipients to save their valuable time trying to find the misplaced keys every morning!
Helps in team building
Your employees may feel special and part of the whole team while using imprinted keychains that bear your logo and message. It will surely strengthen their  sense of belonging to the business they are working for.
How do you plan to use custom Keychains as your swag? Share your ideas with us on our facebook page.