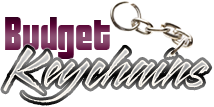 Why Keychains are Unique Corporate Gifts
Posted by admin
Posted on November 26, 2021
Custom gifts are always a smart idea, especially in the world of business. An appropriate corporate gift can make someone smile; and make them feel good about your brand they weren't aware of before.
Everyone loves a gift; and your clients or customers will never deny a free item like keychains that is given to them. Corporate gifts like custom keychains not only make a potential clients smile but also keep your business front and center in their minds.
What makes custom keychains proven winners as corporate gifts
Connect with Your Brand's Values
Keychains make elegant gifts that will fit every corporate event. Keychains can be customized to highlight the company's values. Apart from being a welcome gift, these items will portray what the company stands for. You can easily make your prospects happy while reminding them of your corporate values . High utility gifts like keychains will be the strongest way to reinforce your relationship with your clients.
Keychains are  Useful Items
If you  are planning to give away corporate gifts to other businesses, choose models that work best in both office and home  environment. Combo models like bottle opener keychains will definitely ensure better brand visibility and stronger engagement with the audience.  
Nearly everyone in this world needs key tags to keep their important keys safe. Thus, it is a subtle way to associate your brand with the life style of the audience. Above all, it will make a strong and happy connection. Corporate keychains are a wonderful way to spread brand recognition. Keychains are beneficial handouts to any company, especially as it is functional. Companies often go to great lengths to create smart corporate gifts.
Get More Exposure
Merchandise like free keychains ensure great exposure to a business and help your customers to know more about it. Keychains will literally keep your message in plain sight of the audience, thereby creating familiarity with your brand. An interesting custom keychain will even make a great talking topic among anyone who sees it.
Increases Customer's Loyalty
Promotional products like keychains make customers feel valued , which will also make them brand loyal.  Happy customers often set off word of mouth publicity for your brand. It is an effective way for small businesses to make new leads. So, choose interesting models like flashlight Keychains that are much more than ordinary Keychains. It is an effective way to drum up interest in your product and rack up sales even before the product is released.
How do you plan to use keychains in your promotions? Share your ideas