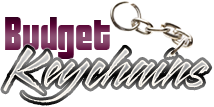 Custom Flashlight keychains – Value Added Gifts for your Clients
Posted by admin
Posted on November 25, 2020
How many times have you find yourselves groping in the dark – literally, in the deserted parking lot during a power outage or storm? Trying to find the apartment keys from an overstuffed bag in the darkness is nothing short of a nightmare.  This is what makes custom flashlight keychains a great choice. Your recipients will have ample reasons to thank the choice of this incredibly useful logo gift for them.
Let's be frank about it!  Brands win over their loyalists in  no time through thoughtful gestures and high utility gifts. Flashlight keychains will not just come to the aid of your recipients in the dark but can bring your brand into the limelight too!
 It is a proven fact that promotional products are important brand building tools. However, merely imprinting your logo on an item that is devoid of any use, wont ensure the result that you are expecting to achieve.  Handy gifts like promotional flashlight keychains are ideal swag because of some of the unbeatable advantages these offer.
Double utility gifts like flashlight keychains have always been a rage among promo gifts. Your audience will surely love to get a little something extra to show it off among their friends. For the same reason, these custom keychains make great talking topics in social circles, which set off word of mouth publicity for your message.
Practical
Everyone needs both keychains and a source of light every day. So, by bringing together both these features, custom flashlight keychains ensures double brand exposure at one time investment. Your clients will prefer to carry these multipurpose keychains than their ordinary keychains that they have been using all these days!  Your brand thus will stay in front of their eyes all day, making them familiar with your products and services.
Budget friendly
There can't be many custom gifts that are as useful as keychains in this price range. Starting at prices of only a few cents, these low cost items can work magic on your brand promotions by taking your brand visibility to the next level.
Portable
When the logo items that you hand out are handy and portable, your logo exposure goes up manifold. Everyone will find it convenient to carry these attractive and functional keychains wherever they go and your brand makes repeat impressions. Flashlight keychains are pocket friendly thanks to their small size, which will also make it easy for organizations to store and distribute it during events and mailer campaigns.
How has been your experience of using custom flashlight keychains as your promo items ?
Share and Enjoy