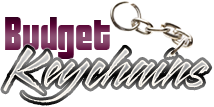 Custom Keychains Make Three-Dimensional Advertising Items
Posted by admin
Posted on December 24, 2019
Have you ever wished to make your business promotions unique and personal? Forget about the generic promotional methods like discount codes and email links. Bring in a human touch to your promotions with custom gifts. Even in today's digital world, humans are still very much the same. They like to get tangible gifts that can be touched,felt and remain in their plain view for a longer time than a promotional mail.
Personal gifts par excellence 
A personalized handout that ensures a tactile experience will make a great choice. The amazing popularity of keychains even in this digital age of biometric security is a great example of the need for people to hold something and feel. Keychains imprinted with your brand and message will evoke a sense of closeness for your recipients to your brand. They will have a warm feeling of getting something personalized for them rather than generic gift that you buy from a super market!
Highly practical
Free gifts like keychains are thoughtful, creative and useful. These logo items will make people happy and leave them with a good impression of the product. Every time they open the door, close the cabinet or start their car, these keychains will remind them of your business- it happens many times a day. So, you can imagine the number of impressions your brand will make during its shelf life.

Variety is the key
Keychains not just keep the keys safe and well organized but also make a great collectible for some people. Offered in an exciting range of models and colors including multi function models like bottle opener keychains and flashlight keychains, these logo items never fails to bemuse the audience.
Match your promotional plan
Custom keychains match every marketing plan and strategy. It adds value to any campaign and creates memorable experiences. Personalized gifts like keychains encourage repeat business and referrals because these everyday items will remain in plain view of the world outside.
Though online marketing is the watchword of today, classic marketing strategies like custom gifts shouldn't be overlooked because these are proven methods to reinforce your brand image and bring your audience closer. Do you think keychains will fit in your marketing plan? Share your thoughts.