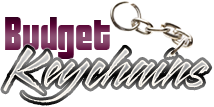 Promotional Keychains As handouts for Aids Awareness
Posted by admin
Posted on December 26, 2019
More than one million people are living with HIV in the United States of America; with one in seven unaware of their status. AIDS awareness campaigns have a great relevance in this context.  Prevention and early detection can increase the survival rates.
The AIDS epidemic causes ravage all over the world causing pain and distress to thousands of people.  If you are planning an AIDS awareness campaign, keychains will make a popular and budget friendly handout to consider. Everyday items of keychains will get a high retention among every genre of audience. Low in cost yet high in popularity, custom keychains will put your message in plain sight for a long time.
Non profits can use these logo items to raise funds and for the benefit of Aids survivors. Health care groups can continue to spread awareness about the safety practices that need to be adopted during blood transfusions by handing out custom keychains.
 AIDS awareness Day that is observed on December 1 remains a poignant reminder of the battle that mankind has been waging against this killer disease.
Keychains make great awareness items because everyone finds these logo items highly useful. Color red symbolizes AIDS; so including red colored keychains will make a great way to put your message across emphatically.
Here are some models that can be considered
Mini Bottle & Can Opener with Keychain Rings – Red: Whether your recipients use it as bottle openers or keychains, your message on these will get noticed for sure. These keychains stand out for its sleek red plastic body and a tough metal split key ring that make it long lasting.
Guitar Bottle Opener Keychains – Red: These fancy keychains will make a delightful addition to your awareness event handouts. The novelty shape of these keychains will earn these everyday items a lot of eyeballs; and make the message popular among the masses in a subtle way without being overwhelming.
Aluminum Flashlight Keychains- Red: Handout not just a keychain but a flashlight as well with these combo items.  These double utility keychains ensure double exposure for your brand and awareness message.
How effective can keychains be to help spread AIDS awareness message?  Share your thoughts with us on our facebook page.