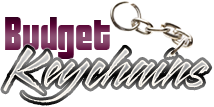 Custom Keychains – The Budget Friendly Way To promote Your business
Posted by admin
Posted on December 23, 2019
There are countless marketing methods on offer. From mass media promotions like TV and paper ads to massive billboards and flyers – options are truly limitless. But what makes custom keychains stand out from these conventional promotional items is its low sticker price. Affordable to even start up companies  and low budget marketers, keychains will also guarantee you that customers will remember your business everyday all the time- something that most conventional advertisements  cannot do.
Promotional  keychains  imprinted with your business logo can really make changes to your business profits. Everyone needs keychains to carry keys and keep it safe and organized. Every time your recipients open a car or a door they will see your logo, which makes them think about your company.
Simple  and practical gifts like keychains will get a  warm reception among every genre of recipients. Great as employee gifts, store promotional items, tradeshow swag and mailer items, keychains will fit any promotional role with ease. Keychains can be readily given without any modifications. The best part is that these offer ample scope for customization as well. This is the reason why promotional companies favor to use keychains as their marketing items.
Keychains for targeted promotions
Keychains are light weight and compact, which makes it easy to precisely distribute these to your target audience.  Cost effective, keychains ensure more value for your money as well. Keychains have one of the lowest costs per impressions as they will be making impressions that are many times higher than their price tag.
Multiple features; more popularity
Keychains with added features like bottle opener keychains, flashlight keychains or tape measures will make keychains more value added. While customers get more reasons to use these keychains more often, marketers get double brand exposure at the cost of one. The best part is these keychains will make great talking topics and double up as excellent icebreakers in tradeshows.
Visibility
Keychains will not just keep the keys safe but will keep your brand in plain view of your recipients. Keychains follow your recipients wherever they go, which means your message will reach an audience that is wider than the targeted recipients, thereby resulting in word of mouth publicity for your brand.
Keychains are available in a wide range of models and just about every price rate. Match with your budget and promotional theme to come up with a perfect promotional equation.