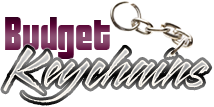 How to Incorporate Custom Keychains In Promotions
Posted by admin
Posted on October 3, 2022
Having a marketing plan in place will surely put you ahead of the game.  Now you can easily take your marketing plan one step further by making custom keychains as your promotional giveaways. Popular and budget friendly, these logo items will easily match every promotional theme and make excellent trade show swag, retail promotional items and mailer items among others.   By including custom keychains as your promotional items , you can increase your company's visual appeal and get your message right into the hands of your audience.
Here are some tips to remember while including custom keychains in your promotional plan
Set goals
Before  you start  investing in marketing materials, take a look at your promotional goals. Is it to increase business with a your target audience, make new leads or simply spread the word. Having a clear overview of your marketing plans will help you decide where and how custom keychains  fits into the plan.
Choose the right models
Keychains may all look the same. However, a bit of thought should ideally go into your selection process to make it more impressive. For instance, if you are planning to use keychains as corporate gifts, choose models like metal keychains or leather keychains. Classic and elegant, these will match the  finer tastes of your elite crowd and highlight your brand identity alike.
Colorful and cost effective plastic keychains on the other hand  will make a better choice for mass events like trade shows or mailer campaigns . Combo models like bottle opener keychains are a great choice to enhance the engagement of your prospects with your  brand. So, make sure to consider the preferences of your target audience before choosing a model.
Order in bulk
If you have the dough to spare, it is a smart strategy to invest in bulk keychains to get the best deals. In addition, keychains never go out of fashion, and stay relevant at all times. So, you can even stock up for all the forthcoming events.
Budget friendly
Whether you're a start up just finding its feet or a well established corporation, custom keychains will help you to move one step closer to an effective marketing plan.Custom keychains have one of the lowest costs per impressions and will fit the marketing needs of even start up companies and budget marketers. The low cost advantage will make keychains a great choice as fund raising items or mass event swag like mailer items or trade show merchandise.
Assured ROI
Keychains have a long shelf life and high retention. This in turn will ensure consistent brand impressions for your business at one time investment. Thus you can easily plan an effective branding campaign, while sticking to your budget when you use handouts like keychains.
Make customization  a priority
Keychains offer many benefits for your company. On the most basic level, it informs people that you exist and help them to find  you when they need your services. In addition, popular handouts like keychains will build a rapport with customers, convey your call to action message to inform them what to do, and most  importantly, make them like you. Make your custom keychians unique and engaging by adding your logo, artwork or message.
 Do you wish to incorporate printed keychains as part of your marketing plan? Browse our collection to choose a model that will match your needs. Should you need any assistance or tips, we are  only a call away!