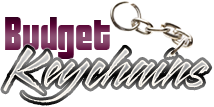 Logo Keychains – Small Business Giveaways That Work
Posted by admin
Posted on September 28, 2022
Businesses, irrespective of their size or type, need promotional merchandise to capture the attention of their prospects and get their message across. Practical promotional items like custom keychains are an effective way of advertising that has more reach  than conventional advertising methods.
Budget-friendly and always visible , these marketing items will surely help businesses to save on their promotional dollars while getting the undivided attention of their targeted audience. For small businesses, brand awareness plays a crucial role in their long-term success.
Custom Keychains will also make your clients familiar with a brand's name. Reports show that 50 percent of small businesses fail within four years because of a lack of awareness about the importance of publicity. Most small businesses think that only expensive giveaways  can make an impact on customers. Popular handouts like keychains are something small and medium businesses can take advantage of, in enhancing  their brand popularity
Promotional items like keychains have been  a cost-effective marketing strategy for decades as they are budget-friendly and draw easy attention of passers-by. Reports show that More than 90 per cent of customers can recall a brand's message after seeing a promotional product. That is another valid reason for you to invest in popular handouts like Keychains.
Budget friendly
Low in cost yet high in visibility, custom keychains will make incredible marketing tools, especially for  small businesses often with limited  marketing budgets.  Investing in keychains will help them to curb the expenses and divert the funds to other aspects.
Brand recognition
Popular handouts like Keychains will help your prospects to identify and differentiate a company from one another. In addition, keychains  printed with your logo and contact information often double up as business cards that will subtly introduce the brand to customers.
Build loyalty
 By offering free gifts to customers, businesses can make them feel special, which in turn will make them brand loyal in the long run.  Offering something extra to the prospects will surely inspire them to visit your stores more often. In addition, these customers will spread the word about a brand to set off the much  needed word of publicity. It will bring their friends and family to your stores, thereby increasing sales.
Crowd pleasing
Attract the crowd with this invaluable marketing tool of custom Keychains, which are perfect for any situation; most importantly they are inexpensive and will fit every promotional plan of yours. Small businesses can use it to get instant attention and engage with the audience.
Custom printed Keychains not only protect their valuable keys but also subtly market your brand. Easy to customize and distribute, custom keychains are fully customizable according to your promotional need.
Limitless options
Keychains are not plain and boring anymore.  If you wish to stand out from the crowd, get custom Keychains in interesting models. It will help you to outsmart  the competition every time and bring life to branding. Some of the models that can be considered include flashlight Keychains, bottle opener Keychains and more.
Multi tool Keychains are highly practical and offer the convenience of multiple gadgets at the cost of one. Available in various models and shapes, these will give distinct space for your logo and message.
Interested to use custom Keychains to advertise the brand's products or services? Reach out to our team to get started right away and to augment your marketing efforts.