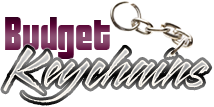 Benefits of Keychains in Advertising
Posted by admin
Posted on January 7, 2022
Are you looking for a promo gift to get your brand name across on a low cost? If you are, why not look at the option of  custom keychains ?
Keychains are something everyone needs. In addition, these accessories are really in the trend right now thanks to the innovative models available. Custom keychains are great custom promotional gifts because of the high visibility area available for branding. A trendy keychain with your logo is all that it takes for you to make an effective event merchandise!
How keychains work
Keychains may not ring  a bell as a possible promotional giveaway due to its innocuous design. However, if you look beyond the basic features, keychains hold a tremendous branding potential and matchless staying power. You wont find many custom giveaways that can surpass keychains in its branding potential, at price rates that are as ridiculously cheap!
 Word of mouth publicity
 A memorable and creative design  will stick in the minds of those who see it. When you have high visibility handouts of keychains that are fully customizable, you get the best  promotional advantage .Not only will let the customers make positive connection with the brand, but also will encourage word of mouth publicity. Moreover, keychains often make a great talking topic both in online platforms and real world .
Influences purchasing decisions
An ideal promotional gift has the potential to completely change the purchasing habits of the audience. Your message on these everyday items will stay in plain sight of the audience 24 hours a day, 7 days a week.  Thus it  creates sustained levels of awareness over other advertising channels, which in turn will enhance your brand recall.
Huge potential exposure
Your promotional messages on keychains will be seen by a high volume of people during commute,  game days, camping and in fact any event. Because nobody can go the distance without their keys. Thus keychains will help  to increase your brand visibility.
Practical
These little branded keychains  are super convenient to carry and store. Choose combo models like flashlight keychains and multi tool keychains that are perfect solutions to any emergency situation during their daily commute. As keychains are highly practical and  long lasting, your customers will have better brand recall in the future. In addition , key tags are easy to distribute in person or mail out as well. So, your message will reach the target audience that you are catering to.
Keychains are indeed useful products with huge promotional potential. If you are interested to make keytags your promotional swag, browse our collection and choose a model that will match your branding theme.