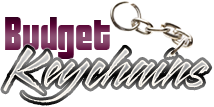 Ways to Use Logo Keychains Effectively
Posted by admin
Posted on January 5, 2022
Planning a perfect marketing strategy is crucial in making maximum sales and drawing new customers to the brand.
Popular giveaways like custom keychains are indeed the easiest way to spread brand awareness among people. As these are highly practical logo items , your brand on it will get great impressions for a long time .
How keychains can enhance your marketing strategy? Here are some ways how they boost your branding potential.
Build Consumer loyalty
Handy giveaways like custom keychains can obviously help drive consumer loyalty in a short period. Gifts evoke a sense of reciprocity in the minds of your audience and will inspire them to support your business. Further more, your audience will have a strong affinity towards your brand and they will reach out to you first than any other business. .By handing out interesting and top quality items like keychains you can equate it with the  quality of  your business as well.
Get the Target audience engaged with your logo
Besides, the main objective of promotional product is to focus your target audience. So, their requirements and tastes matter a lot in the promotion of your business. Keychains happen to be giveaways that everyone will find useful and appealing to diverse tastes. As people need keychains, they will surely use these logo items and hence you have a better scope for you to turn them into customers.
Fun to Customize
Pretty and creative giveaways like keychains catch the attention of people quickly. Choose from a wide range of keychains and customize it with your logo and artwork to make people curious about your message. A well customized keychain will indeed make a great talking topic among the audience. Put on your creative caps to find the most appropriate message or artwork that will fit the small yet strategic imprint space of keychains to get the ultimate result.
Superior Quality
Promotional keychains are value added gifts that offer more value for your promotional dollars. Choose high quality models like metal keychains or luxury leather keychains that will complement your brand identity and highlight your brand in a positive way. In addition, keychains are light weight , long lasting and striking in appearance, which will further enhance its value as promotional giveaways.
Brand Visibility
Distributing promotional products like keychains during business events is indeed a great way to engage the audience with your brand; as these will remain as prominent reminders of your logo . In addition, your recipients will indeed be excited to talk about these giveaways to others, thereby setting off the much needed word of mouth publicity.
What do you think will be the best way for you to use keychains in your branding?