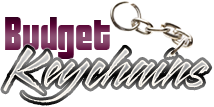 Get your Audience Engaged with Keychains
Posted by admin
Posted on January 10, 2022
Looking for promotional ideas? Something that is budget friendly and highly visible? How about promotional Keychains. It is a custom giveaway which will get your brand onto people's hands, literally.
Utilize the incredible scope of custom keychains as your advertising medium. It is something everyone needs to stay organized and safe with their keys. Thus when they use these logo items frequently, their brand recall will go up manifold.
By choosing keychains in vibrant colors, you can easily attract people to use it more often.  Use your brand's signature colors or taglines to  make the keytags look brand-exclusive .
Limitless choices
Keychains are available in a wide range of material choices like metal, leather and plastic. Hence, you can choose diverse customization options that match the material and to emphasize your message. Explore the diverse customization options like screen printing for plastic keychains, laser engraving for metal keychains or embossing for leather keychains.
Heightened Visibility
Further more, keychains remain in plain sight of the audience always. So your brand printed on keychains will get prolonged brand recognition. You can also imprint your message on both sides of the keychains for better impact. Functional promotional products like keychains will indeed guarantee repeat usage.
Increased Perceived Value
Though keychains are low in cost, these everyday items have a high perceived value due to its high retention and practical value.
Popular
Moreover, keychains remain popular in all 4 seasons and are not influenced by changing seasonal trends or fashions. Customers will love these high utility keychains and your brand on it. Your logo could anchor a very special place in their hearts.
Easy to distribute
Light weight and compact, keychains are easy to distribute. Whether it is walkathons, wellness programs,  trade shows or  fund raising events of booster clubs, keychains will make a  great choice.
Here are some businesses that can make  Keychains their promotional items.
Food Delivery Business
Include custom keychains with your  food delivery package to give a surprise to your patrons while leaving your contact information on their hand.  For instance, if you are a popular fish restaurant, choose these fish shaped keychains to get home your message. This promotional merchandise may indeed serve as the brand's walking billboard.
Bike Tour events
Bike tours are getting more popular among everyone. It is an easy way to discover new places and enjoy sights. keychains will make a handy accessory for the riders. Printing the brand logo on the keychains will help advertise the business the easiest way.  As many tourists join the tour, it is a perfect opportunity for your business.
Choose your platform and be the first to share the story!