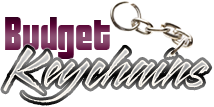 Keychains Make Great Business Gifts And Party Favors Alike
Posted by admin
Posted on July 4, 2019
Often there is a lot of difference between business gifts and party favors. However, when you use keychains as your swag, you get the dual advantage of being the best in both corporate gifts and party favors! These won't go out of trend nor will look out of place in any event or occasion. That is what makes keychains hang in where most gifts fail.
Still not convinced? Here are some random thoughts on keychains that will drive home this point further
Keychains are portable
Keychains travel distances, carrying your message to far and wide areas. Every time your prospects carry these everyday items your brand can reach well beyond the original audience.
Keychains are universally practical items
Keychains are universally practical gifts that your recipients will find valuable. Your brand and message on these will get a lot of attention and appreciation.
Unique personalization options
Keychains hold the rare distinction of being something they would not buy for themselves but would like to have. Make it extra special by imprinting these with your brand, artwork or tagline.  This will make it look luxurious without having to be expensive.
Keychains never get discarded
Even in this digital age, very few items like keychains from the analog world still thrives. Cash in on its popularity by making these everyday items your promotional items.
Inexpensive but meaningful
Keychains are great for creating a brand image. These high utility gifts will create countless impressions on a daily basis every time your recipients use it to carry their keys. The best part is that keychains are available in a wide range of combo models including bottle opener keychains that come handy not just to carry keys but during party hours as well. Offer a little bit extra than a plain and boring keytag with these multifunctional keychains that will stand out in the crowd easily.
No matter who you are buying for, a friend, relative or even yourself, custom keychains personalized with the right designs makes the ultimate gift – it is one of the few gifts that can be both used and cherished! If you thought the best gifts come with a hefty price tag, you could be in for a surprise to know that keychains are available at prices starting at just a few cents. So, if you are looking for a custom gift that will steal the hearts and won't set you back by a pretty penny, look no further than keychains. Shop right away!