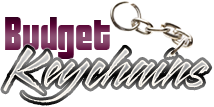 What To Expect From Custom Bottle Opener Keychains
Posted by admin
Posted on August 3, 2020
Everyone loves parties! Whether it is the younger crowd, the mature family audience or everyone in between, there is no need for a specific reason to party; it can even be a way to relax and hobnob with your dear and near ones. That is what makes bottle opener keychains popular promotional items. Interestingly, though these are essential items in every home or office, not many people think of actually buying a bottle opener till they actually need one!
Bottle opener keychains can make the process of opening beverages faster, more elegant, and maybe even more fun. And when you add your company or logo on this helpful tool, it's a win-win for both you and the recipients. It is like your customers picking up your business card whenever they pop the bottle and raise a toast! Amazing!
One of our best sellers, bottle opener keychains opens any can or bottle and is also the perfect size for a direct mail campaign.  Offered in a wide range of colors and shapes, these logo items will give a lot of creative scope to place it the best possible way in your promotional jigsaw puzzle.
Planning to sponsor a bike rally or an equestrian event sometime soon? Check out these attractive bicycle shaped keychains or horse head shaped keychains that will pop open the bottles and convey your promotional message the subtlest yet the quickest way! Anything imprinted on these innovative tools will never get overlooked.
Whether you wish to use these as bar tools to promote your wine tours, as party staples on  the anniversary of your club or wedding favors on your special day, your message  imprinted on custom bottle opener keychains will be received with full clarity. The best part is that you don't have to use tons of text or high decibel publicity to drive home your message.
Bottle opener keychains will work ceaselessly for your brand for a long time, thereby creating valuable brand impressions. The point to be remembered is that it happen at one time investment and that too without any repeat effort.
 Versatile and popular, bottle opener keychains are not just for parties. Check out these cross shaped keychains that will make a great option for churches to reach their religious congregation during festivals and holy events. The cross shape is a religious symbol and a lucky charm for most Christians that will make them feel reassured and safe; so these cross shaped keychains will get easily carried around everywhere they go.
Need more? Browse our well stocked collection of bottle opener keychains and choose a model that matches your theme.
Share and Enjoy