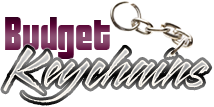 3 Secrets That Make Bottle Opener Keychains Great Wedding Favors
Posted by admin
Posted on October 18, 2016
Wedding favors make delightful reminders of your special day and a perfect way to show your guests how much you appreciate their presence. To make sure that the wedding favors you choose are well noticed and retained, follow these well kept secrets that will tell you precisely why gifts like custom keychains are a rage in wedding favor lists!
Choose gifts that are functional
Though novelty gifts like Christmas ornaments might sync with your winter wedding theme it might not be a good party favor as it might get trashed faster than you would have wished for! So consider something that's practical that your guests can use regularly for a very long time even after the wedding events such as custom keychains as these are cheap, useful and above all easy to carry.
Personalization
Keychains can be imprinted with your wedding date or initials in a subtle way so as not to make it an eyesore. You can even consider personalized gift boxes to ensure a pretty presentation of these ubiquitous items that your guests will surely love.
Choose Something Meaningful
Choose favors that express your personalities or complement your wedding theme. However, the flip side is that the gifts that you choose that way may not appease your guests. So, the next best option will be to choose popular gift ideas like bottle opener keychains that not many people can resist.
Now that you have decided to use custom keychains as promotional items, here are some popular models that can be considered.
Horse Shape Bottle Opener Keychains: Offered in attractive color choices, these bottle opener keychains make excellent gift ideas for couples who love equestrian sports events, polo games and more. Imprint your initials and message on these quirky shaped keychains that will make excellent keepsakes for a very long time. Every time they tag their keys or bring it out to pop open their drinks, they will be reminded of your special day and all the fun they had.
Guitar shaped bottle opener keychains: Share your love for music and bands with your wedding guests by handing out these exclusively shaped keychains that double up as collectibles. Imprint your logo and message and every time your guests show off these keychains, your wedding story will be the talk of the town!
Tennis Racket Shape Bottle Opener Keychains: Let your wedding party favor complement your sporting skills or the Grand Slam season. Tennis is played by millions of recreational players and these delightful keychains will make a great way for you to share the love of this amazing racket sport with your guests. At the party floors, on the move or at work, these unique keychains that are offered in a palette of solid colors will surely grab the attention of everyone around.
No wedding shopping can be complete without these popular party favors. Browse along and shop at your pace and see how these branded keychains will impress your guests and make your wedding day something special.
Share and Enjoy