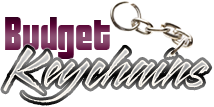 Wedding favor Keychains- Facts That You Might Not Have Thought About
Posted by admin
Posted on October 18, 2016
Keychains continue to be a rage as wedding favors as these are both functional and economical. These make gift items that your guests can use everyday literally, which will make them reminded of your big day time and again. Available in a range of styles to complement any party theme, these keychain wedding favors can be personalized to make it a unique keepsake of your wedding day.
Keychains are still very much around even in the age of biometric locking systems and countless smart phone apps! People need to carry around their keys for car, home, office, closets and more without getting bored and that is where these logo keychains come into the bigger picture. These not just add specks of color and character to the same old boring sets of keys but will help the users to identify the keys easily and to find these easily in a stuffed purse or from the clutter of their drawers and office desks!
Personalized Keychains make wonderful wedding favors simply because everyone has keys that need a little bit of makeover. These practical gift items are available in a range of interesting themes and styles and you can choose keychain favors that will please everyone in your list of guests. Maybe that is one of the reasons why brides love key chains for favors. Be it the classic heart shaped keychains the handy bottle opener keychains or the elegant metal keychains, there is something for every call in our collection.
Here are some of the other reasons that make keychains popular wedding favors.
Budget friendly: Key chains are one of the lowest cost party favor items anyone can consider. No bride can go wrong on these extremely functional and popular items as party favors. So, if you are expecting a large crowd and want to hand out party favors for everyone without breaking your budget, look no further than these logo items.
Compact: Key chains are small and light weight, which makes it a brilliant gift option for couples planning a destination wedding where the guests may have to travel back with favors. Key chains won't add up to the weight or bulk of their travel bags!
Functional: Everyone has multiple sets of keys to manage and it is impossible to spot someone without atleast one keychain in their possession at any time! The best part is that these neutral gift items are something that both guys and girls love to use, which means that the couples can shop for this without having to choose separate wedding favors for both men and women guests. Keychains thus ensure that the favor won't go to waste. You can even choose something that does double duty, such as a bottle opener key chain or a compass keychain to make the best of your dime.
Here are some interesting models that can be considered.
Car Shaped Keychains: Every wedding event ends with the pleasant sight of the couple leaving in the decked up car with the just married board on display! So why not recreate this scene in your party favor as well by handing out these adorable car shaped keychains that can be imprinted with the names of the bride and groom or the wedding date. The generous imprint area will offer ample space for your wishes and message while the quirky shape of these keychains will make it their favorite wedding souvenir forever!
Tab Popper & Bottle Opener – Green : Imprint your message and image on these bottle opener keychains to make it personalized wedding favors. These can also be used to promote your music venue, band, DJ service or bar. Always put to use, these party favors are one of our best sellers. So, hurry to place your orders as we may run out of stocks anytime.
Westfield Keychains These make an impressive wedding favor at all times. These wedding favor keychains appeal with their polished metal surface rear and the leathered front. Get your initials laser engraved at the backside or imprinted on the front side before offering these as wedding favor tote inserts. These are also perfect for pre-wedding and post-wedding parties.
The wedding season is truly on. Catch up with the most trending wedding keychains by browsing our collection. Need more tips and ideas? We are only a call away. Do share your feedbacks on your favorite wedding keychains. We would love to hear from you.
Share and Enjoy