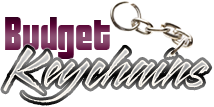 Happy Customer Stories – Custom Keychains For Financial Institutions
Posted by admin
Posted on December 18, 2019
 Banks and financial institutions can make their name popular among their audience by handing out interesting giveaways like keychains. These will make your organization not just to stand out in this highly competitive field. But to attract new leads that is as challenging as holding on to the existing customers.
Prospects often get a lot of freebies from businesses around; not all of these get retained. To make sure that your custom gifts enjoy a good retention, banks can consider high utility handouts like keychains that get used almost daily.
This edition of happy customer story features a bank in NC that was looking for a budget friendly yet elegant and functional handout for their customers. As they had an eclectic client base consisting of both established businessmen, start up companies and millennials, they were looking for something that will fit all these segments.
The client was looking for some elegant gifts that will go well with their corporate theme and the needs of customer premiums. They settled for Metal keychains after detailed discussions
Offered in a wide range of shapes and sizes, metal keychains exude a classic charm and make a great embellishment to the keys of the users.  The bank authorities were immensely pleased with the gift choice. They decided to opt for two different types of keychains as their assorted gifts to pack a surprise.
Rettangolo Pull Apart Metal Keychains: Offered in a gift box, this metal keychain features a satin pull apart metal key chain with brilliantly polished metal chrome accents.
The second choice was Round Triple Spinner Rosarno Metal Keychains. These add a fun twist to an ordinary keychains with its spinner design.
The gifts were handed out as part of their New Year promotions. The keychains were imprinted with season's greetings, logo and artwork to make it unique and memorable.  Easy to distribute and store, these keychains will take their name far and wide during New Year promotions. The institution placed a bulk order to get the best deals. The best part these keychains will make a great milestone handout as well for their anniversary celebrations scheduled a month later.
Did you find this story inspiring? Be the first to share and spread the word.