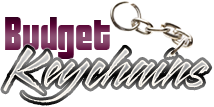 How Custom Keychains Endorse Your Brand
Posted by admin
Posted on February 17, 2023
Looking for a fail proof way to market your brand on a budget? You might have already tried a number of handouts but haven't given  custom keychains a try. The cost of advertising is on the rise. When  you choose the wrong option, you end up spending a lot of money with little or no return. So, if you truly needs a marketing tool that keeps your brand at the forefront of your customers minds, without costing a fortune, then custom Keychains are the best options.
But what makes Keychains such a great choice?
Your clients will use them every day; and your message will get a regular exposure. Just imagine the exposure your brand will get every time your recipients drive or lock their door. Everyone need keychains to keep their keys safe and easily accessible. Thus custom Keychains have a great marketing potential as your brand will be seen many times; when your clients, past and present, look down and see your logo on the Keychains. Thus your brand will constantly be at the forefront of their minds and you will be the first person they call when they next need your services.
Limitless options
With so many different styles available in custom keychains you can easily find your perfect match. Choose from a wide range of material choices including leather, metal, plastic and even combo models with add-on features. Multifunctional models like bottle opener Keychains and flashlight Keychains that perform more than one task are incredibly popular as custom giveaways. Having a bottle opener attached to their keys would definitely be considered a bonus by people as they don't have to search for it during party hours!
Easy to customize
Choose a customization method  that will match the material of the keychain. For instance, metal keychains can be laser engraved with your message whereas screen imprint will be a better choice for plastic Keychains. Leather keytags will look great with your logo embossed or debossed on them. Thus you have a lot of options to consider.
More bang for your buck
If you want more for less, custom Keychains are the best options . They have one of the lowest costs per impressions as they can be produced in large quantities without costing you a fortune. It is available at prices starting from a few cents. In addition  the more you order, the cheaper the individual keyring becomes! With incredible choices on offer, you can easily find a model that will fit even the smallest budget.
Easy to distribute
keychains are small and simple to distribute. Whether you hand them out with other marketing material or mail it out to your prospects, keychains wont add up to your promotional expenses. You can even save more money as storage and transport expenses when you use custom keychains as promotional items.
So, if you wish to give your business maximum exposure at a low cost, then custom Keychains will make a perfect choice. In addition, they will work both as stand-alone marketing tools or a gift bag item along with other giveaways. No matter how you wish to go about it, your business will constantly be at the forefront of their minds.