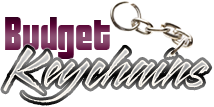 Wedding Keychains Are Sure To Be Big Hits With Your Wedding Guests
Posted by admin
Posted on August 8, 2016
Keychain wedding favors are useful, budget friendly and downright fun. Wedding keychains are likely to be a rage among your guests as it is impossible not to fall in love with these cute and ever popular wedding favors! Imprint these with initials, wedding date or romantic quotes to add a personal touch to these highly desirous gift items of custom keychains. We have everything you could ask for in wedding keychains favors. Be it the classic heart shaped keychains or something quirky or fun, you will literally fall in love with these keychains at first sight!
Check out some of our best selling models.
Wedding Favors Keychains w/ Compass – Black: Jet-setters among your audience will truly cherish these unique travel themed wedding favors. This keychain will make a great choice for destination weddings and to thank your family or friends who have traveled miles to be with you. The best thing is that when your guests are ready for their next unplanned road trip, these compass keychains will surely come handy. Even the newly wedded couple on the honeymoon trip will find it useful during their jungle expeditions and trekking trails. These personalized gifts will indeed add a perfect finishing touch to any wedding or bridal shower.
Wedding Favors Keychains Tab Popper & Bottle Opener – Green: Your guests will surely appreciate these bottle opener keychains that come handy to pop open the wedding champagne and sparkling wines at the wedding event. Imprint your quotes, names or snapshots on these trendy keychains that will come handy as a tab popper and a bottle opener alike.
Wedding Heart Shape Chrome Metal Holder Keychains : Can there be another symbolic way to celebrate the union of two loving hearts than these heart shaped keychains on your wedding day? These heart shape chrome metal holder keychain bridal shower favors offers larger space for imprinting your name or initials. You can give this heavyweight heart shaped chrome metal holder towards the end of celebrations to spread word about your relationship and to remain closer to the ones you love!
Oval Valet Keychains Wedding Favors Rings – Silver: These keychains are functional gift ideas that nobody can resist as these allow your recipients to easily take out the keys and put in with least effort. Imprint your message on these and see how these logo items will remain in the lives of your recipients as memories of your special day.
The Cavo Metal Keychains: These keychains will make excellent masterpieces and elegant tokens of your big day. This metal keychain is offered in a gift box that can be laser imprinted with your message on any side.
So, if you have been foraging like crazy for that perfect wedding favor that every guest of yours will find special, look no further than these wedding keychains. It will surely double up a delightful souvenir and a wedding favor alike.
Share and Enjoy