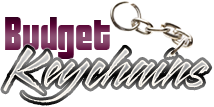 Custom Real Estate Keychains—Product Spotlight
Posted by admin
Posted on August 8, 2016
The real estate market in US is booming and 2016 is shaping up to be the best year for the housing sector in a decade. As home sales and house prices are all set to hit an all time high in a decade, marketers look for innovative marketing techniques to grab the biggest customer pie and to impress their target audience. Budget friendly promotional gifts like real estate keychains will make a smart gift idea to consider to drive home your promotional message and to grab the attention of the new and existing home owners.
As the housing sector business owners work hard to seal every deal and to ensure more bang for their buck, we have put to together some of the top selling real estate keychains.
Is there a better way to celebrate a new home than these logo imprinted keychains carrying the new house keys of your customers? The proud home owner will surely love the gesture and will even spread the good word among their family and friends. They will be excited to talk about your brand and how helpful your brand has been in helping them find their new place! We have a range of real estate keychains that range from simple and straight to quirky or outright wild to match the tastes and theme of your promotions.
House Shape LED Blinking Light Keychains – Green: These LED light keychains will put your brand on display even at night. It will make a great gift choice during real estate expos, tradeshows and after services. It can be used for holding keys, lighting up small cramped spaces or finding something in the dark.
Custom House Keychains – Blue: Check out these house shaped keychains that will talk everything about your brand without you having to shout or scream at your top sales pitch!
House Shape Tape Measure Real Estate Keychains: A new home will give ample creative scope for any proud house owner who will be moving in soon. So, why not hand out these functional tape measure keychains that will come handy during their countless DIY procedures in the days ahead. Imprint your logo and message and every time they use these promotional keychains to measure out their kitchen cabinet or ledge, they will be reminded of your brand and will encourage them to refer your brand to their friends who may need your services.
We have a lot more! Business cards are great, but house shaped real estate keychains are even better! Imprint your contact information and logo on these and every time they use it for cars, house doors or cars, these logo items will keep your message well displayed right in front of your audience. Shop today!
Share and Enjoy