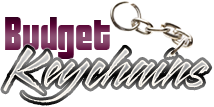 Wedding Favor Keychains- The Gift Ideas That Will Keep Your Wedding Memories Alive For Long
Posted by admin
Posted on November 1, 2016
Keychains have come a long way from being bland keyrings that were made purely to hold keys. These days, keychains are available in various shapes, materials and designs, which make it delightful party favors and wedding gifts. It is not very difficult to find keychains featuring popular TV show themes, cartoon figurines, fashion and sports personalities these days. Key chains also double up as fashion jewelry as the vivid colors and the interesting designs make it a stylish accessory for most people. Apart from being functional items, these logo items are equally popular as decorative pieces and ornaments these days.
Personalized keychains have evolved to be popular wedding favors these days. Imprint your wedding snaps, initials or thank you message on these keychains to make a unique and thoughtful gift for your guests. We bet, your audience will surely be impressed. Just have a try!
We have a few of our popular wedding keychain models that will give you some strong hints on the trends doing the rounds.
Wedding Favors Flashlight Keychains w/ Bottle Opener: Why settle for something ordinary when you have this amazing combo gift of flashlight, keychains and bottle openers? This fabulous wedding gift will not just remind people about your great day, but will serve as a key holder, a handy light source and even a bottle opener to pop open their swig! Gift it individually or as a tote bag insert and see how easily your recipients will be impressed.
Star-Shaped Keychains: Key chains make great party favors because everyone needs these to hold their keys. Check out these star shaped keychains that will instantly remind them of the star studded wedding function and your wedding wishes. This fabulous gift item will seamlessly top off your day in style.
Rectangle Wedding Keychain Favors Metal Spinner: The idle hands will love fiddling these smooth rectangle shaped keychains for sure. Your initials or wedding message engraved on the moving center will easily grab the attention of your guests. The sophistication of the design coupled with the functional excellence of this logo item will make it a must to have for any wedding gift bag!
House Shaped Casa Wedding Favors: Home is where the heart is! Let your guests take home your message with these house shaped keychains. The black infilling around the door and windows of these keychains will highlight your message in style. Make your guests feel warm and comfortable with these unusual keychains.
Compass Light Keychains: Let your guests stay safe in the dark with these handy keychains that double up as compass and a flashlight. Imprint your initials or snapshot on these handy tools and every time your recipients have this in hand they will surely feel reassured and safe. Show your guests how much you care by handing out these functional gifts that will never let them down even in the most trying situations.
Wedding favor keychains are a rage among couples for its low cost advantage and high functionality. Shop right away for your favorite models and leave a lasting impression in the minds of your guests. We would love to hear from you which model in our collection you found the most appropriate for your wedding theme.