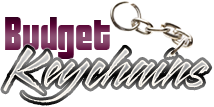 Highlight Your Brand Message In Style With Laser Pointer Keychains
Posted by admin
Posted on November 1, 2016
Key chains will help people to keep even the smallest keys safe and well organized. It is not all; some keychains come with added accessories like bottle openers, flashlights or laser pointers that most people find useful in their daily lives. Key chain is one of the most common souvenir items too. Cost effective and easy to store both at home or while travelling, keychains continue to be popular party favors and promotional items even today. Going by the stupendous popularity that these logo items enjoy it can easily be assumed that personalized keychains are likely to be around for many more years even in this robotic age. Pretty amazing isn't?
So, for marketers who are looking for something unique as their marketing gift item, we have something interesting to tell you this time- a laser pointer keychain! It is a keychain that emits a bright laser light beam, which makes it a favorite item in the bags of the busy office executives, students, teachers and more for their class room and board room presentations. The best part is that these quirky keychains will make an excellent safety item at dark and to attract attention when you are in distress. Even an ordinary Joe who may not come across any of these real life situations, would love to use these custom laser pointer keychains to show their kids the world of the night sky and the stars! So, your recipients would surely love to carry one of these items wherever they go. Did we have to say that these humble keychains turn countless heads at the same time thanks to its laser pointer feature?
Your recipients will find these laser pointers a fun token and a handy item in their back pack during outdoor sports like hiking or camping as they can use it as a signal to communicate with the rest of the team or to point the way. These will also be a handy tool to scare off wild animals from near your camp. Just think about the exciting ways, these logo items can be of help to you. Available in various colors, these pointer keychains can be used for class room sessions, night driving, outdoors and even amateur astronomy to point out to a star!
Sleek and handy, some of these laser pointer keychains also come with the added benefit of LED flashlights. Customize these trendy promo gifts with your name, message or artwork and be the envy of your competitors. Your recipients would surely love to have more of these as collectibles and fashion items in the coming days. So, make sure to order in surplus. Browse our collection and choose the models that you like the most. Bulk orders carry the best deals too. Hurry!