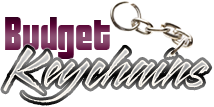 3 Tips To Choose The Most Appropriate Custom Keychains – Must read
Posted by admin
Posted on July 23, 2018
In today's era of massive promotional events and guerilla marketing strategies, custom keychains make a very effective marketing tool. A well customized keychain will make a perfect representative of your corporate image and an effective way to retain existing customers and acquire new leads. Popular and always in use, custom keychains will make your brand stand out in the competition and increase your brand good will.
However, here are some misconceptions that most people have about custom keychains
Myth #1 Keychains are cheap
Custom keychains may have a low sticker price ; but it doesn't mean that these are of inferior quality or poorly made. Keychains are available in various models and material choices and will make a gift to remember. The ultimate objective of businesses is to leave a positive impression in the minds of the audience. However make sure not to choose custom gifts with a very low value because the customers may have skeptical attitude to your enterprise. Keychains make daily use items that everyone needs. Customize it with your brand and message to make it a high value gift that is hard to resist.
Myth #2 Customization is all about placing your advertisement
Putting your brand and message alone will not leave an emotional connection with your audience. To leave a personal touch and a tangible connection with the audience, you have to think of a perfect advertisement that will move people and engage them with your brand on an emotional plane. An element of enigmatic charm in placing your logo and message will be a great way to go about it. It need not be big and bold at all times. Sometimes an understated approach may generate more interest in the minds of your audience.
Myth #3 Bigger the promotional message more will be the impact
Do not stuff too much information on custom keychains. It will spoil the aesthetic appeal of the product and will make it difficult for the audience to decipher your message. How smartly the marketers utilize the imprint area of their promotional keychains is what makes it a perfect business gift. The golden rule is that the total size of the contents should not exceed one third of the volume of the gift. There should be a harmony in the color, size and the content of text on custom keychains. The brand and message should have the most strategic location on the keychains to ensure maximum effect of communication.
Choose keychains that incorporate multiple features like bottle opener keychains or flashlight keychains among others. Every time they use it to carry keys or pop the top of the bottles, your brand will become their talking topic. Browse our collection and choose a model that matches your needs.
Have you been using custom keychains as your promotional items? Share your thoughts with us at the facebook page to join the conversation.