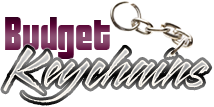 Make Your Guests Feel Great At Easy Prices With Custom Wedding Keychains Favors
Posted by admin
Posted on October 29, 2015
Wedding favors add up to the charm of any wedding. These small gifts will make all those guests who had taken the time to make it to your wedding feel special and loved. Wedding favors need not be exorbitantly costly or luxury items. Often small little items like wedding keychains stamped with the wedding dates or the initials of the couples will make great options to consider. And we bet, these wedding favors will be enjoyed for many years to come.
Weddings are expensive affairs, which often involve a major chunk of the life time savings of people. However, by choosing budget friendly wedding favors, you can gloss off the function without leaving a dent on the budget. You can keep your spending to a minimum by settling for small yet useful items that everyone will find useful in their daily lives. This is where weeding keychain tick all the boxes with ease. You can even place bulk orders at Budgetkeychains for the best rates and deals. You can choose from a range of choices like flamingo shaped keychains, heart shaped keychains and winecup shaped keychains. Imprint a few loving words, a cute artwork or a message on these promotional keychains and hand it out to your guests.
Let's be frank about it! Everyone needs a keychain to keep all their keys together and to be well organized and when these keychains come in unique and delightful shapes and personalization options, the value of these gifts will only go up further.
Though some couples consider wedding favors as an afterthought, these tiny gifts will add loads of style and flavor to any wedding. Though these may not be as important as the wedding gown or cake, these can accentuate the whole setting in a special way. Your guests will surely love these tokens of appreciation, which will continue to be in their homes and hearts for a very long time even after the wedding.
Wedding Keychains are budget friendly and practical, which makes them a huge hit among your wedding guests! These are items that your guests can use every day. Available in a range of models and color choices to match your wedding theme, our keychain wedding favors will make delightful souvenirs too.
Keychains are here to stay for sure as everyone manages their keys for homes, cars and offices manually even today. The best part is that these trendy wedding keychains will ensure an instant make over to the old fashioned keys that they may have to carry around.
Wedding Keychains also help them to retrieve their keys when these get lost among the countless things in their purse! These practical favors are useful and budget friendly too. Available in many different designs, themes and styles there is something special for everyone at Budget Keychains.