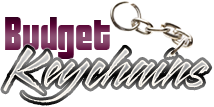 Using Custom Keychains To Promote Your Brand
Posted by admin
Posted on November 12, 2015
Custom keychains are one of the most popular handouts among marketers today simply because these are trendy, compact and useful. Everyone uses keychains at home, office, in car or in fact wherever they go.
Keychains are not just functional accessories to store one's keys but also double up as fashion accessories that will complement their dress style. Keychains are available in various models and styles. Here are some of the popular models worth considering for your upcoming holiday promotions.
Simple Keychains
Simple keychains that are available in metal, leather, plastic and vinyl among others, are one of the most commonly used promotional items. Easy to carry, these keychains make a popular and practical promotional gift idea that is here to stay. Everytime your recipients lock their home or open their cars or drawers, these key tags will keep them reminded of your logo and message.
Multi functional keychains: These keychains that are not just keytags but make useful tools for your recipients are quite popular among marketers and their recipients alike.
Check out some of our popular models
Keychains With tape measures : The added convenience of a measuring tape will make these logo keychains a cut above the rest. These are well suited to promote builders, architects and interior decorators among others and every time they use these logo gifts to access their keys or the measuring tape, your logo will grab their eyeballs. These multitool keychains ensure more brand impressions and ensured ROI. Available in different color choices, these promotional keychains have always been popular.
Flashlight keychains. These keychains that come with a bright LED light will come handy when your recipients need an easily accessible light source. Put your logo under spotlight with these practical gifts that nobody will resist. For customers who travel a lot, there are flashlight keychains come handy as these can be easily attached to their backpacks, bags, belt loops and more.
Bottle Opener Key Chains: It is a keychain and a bottle opener at the same time! These practical hand outs are well suited for holiday promotions and mass events like tradeshows. Get your logo into the grip of your customers with these logo keychains, which everyone will love to carry around wherever they go. So, next time when they have to pop open their champagne during corporate weekend parties or the thanksgiving party, they will know where to look for their bottle opener- and your logo will surely grab their attention.
Whistle keychains: Create a buzz during your brand promotion with these logo whistle keychains that come handy during bad weather conditions and safety emergencies as well. Whistle keychains that bring together the convenience of a whistle and flashlight can be used to promote safety classes, security agencies, police, emergency services and much more. Hand out this powerful combo gift to your customers to make your logo part of their daily lives.
Budget friendly, versatile and easy to distribute, promotional keychains make perfect options as mass mailer gifts, tradeshow hand outs, corporate gifts and gift bag items among others. Imprint your logo and message on these practical items that people use in their daily lives.