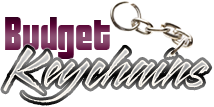 Go Green With Environment Friendly Keytags And Enhance Your Goodwill
Posted by admin
Posted on August 17, 2015
When the mere existence of life on earth is at stake due to global warming and other environment problems, there can't be a more thoughtful promotional gift than these environment friendly keytags. Create a positive impression of your company and promote your message with these eco-friendly promotional product giveaways. No matter whether your business is rooted in environment conscious practices or whether you want to show your commitment towards environment protection to your clients, these will make great options.
Promotional items are not something new in the United States. These enjoy a long history that dates back to the commemorative buttons widely used during the election of George Washington way back in 1789. Promotional items like calendars, wooden items and rulers were popular ever since then and the trend has only become popular with the passing time.
We have a fabulous collection of environment friendly keychains that will not just nudge up your brand awareness, but will serve as lasting reminders to your clients to lead a green lifestyle. Your thoughtful gifts will underscore your social commitment and responsibility, which will make your brand a lot more prestigious in the eyes of your recipients. Showcase your logo in a positive light by handing out these gifts that will last long and leave indelible imprints in the minds of your recipients.
These attractive and environment friendly key chains are perfect for driving home your eco-friendly message apart from highlighting your brand message. It is a true win-win situation! Hand out our eco-friendly keychains to make the world a better and healthy place to live and encourage your clients to lead a green lifestyle.
Custom Printed Felt Key Straps will make a wonderful option for tradeshows, mass mailer campaigns or as tote inserts. Easy on your wallet and Mother Nature alike, these ecofriendly keychains will remind your recipients of your logo and social commitment every time they use their keys. Available in a range of attractive colors, these handy keychains will steal the hearts of your customers in no time.
Compass Keychains are attractive, ecofriendly and above all budget friendly. These gift items will show your customers that you care about the planet and will never shy away from promoting your logo. Produced with limited impact to earth, these gifts rank high for their green credentials. So, if you have been searching for a promotional gift that is not only practical and attractive but also value based, do not look beyond these ecofriendly key tags. These will surely change the way your recipients live for sure!
There is never an appropriate time to hand out these green promo gifts as these can be used all round the year to express your concern towards Mother Nature. Hand out these during your forthcoming eco-friendly trade show or during the opening of your new store that is designed in the go green theme and enjoy the accolades that follow!
Share and Enjoy