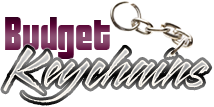 Why Every Household Should Have Their Own Tools And Hardware Keychains
Posted by admin
Posted on May 5, 2016
Do you know that every household should have their own tools and hardware? It is essential for homeowners to have tools that will come in handy if they need a quick fixing around the house. When you have the right tools to use, you no longer require professional assistance when something comes up or something needs fixing.
Most people rely on professionals when something goes wrong but don't you think that it is better to let yourself do the fixing to save money? This is where our promotional Tools and Hardware Keychains come in handy. When you invest in these promotional keychains and give it away as a promotional tool or party favors, you are giving each homeowner the ultimate convenience.
We have the basic tools that are important under our promotional tools and hardware keychains category. The following samples are listed below:
-> These are useful when there are screws that need to be tightened. It comes with a key holder making it a dual purpose keychain. Even when they leave the house they can easily carry this tool and use it wherever they go.
-> Tape measures are important when fixing something at home. For instance, you need to measure the size or length of a piece of wood or anything that you need to measure so that when you buy its replacement you already know the size you need.
-> Along with the other tools needed for simple repairs at home, one more important tool that every household should have is the flashlight. This is essential when you are fixing something during the night or probably up in the attic or during a power outage. These are also ideal to carry anywhere you go since it is small enough to carry around. Ideal also when something happens to your car during the night time. A little light will give relief during emergencies.
When choosing the right devices for your promotional tools, there is no right and wrong choice. You can either choose the very simple and basic ones or you can opt for a fun item. All of our promotional keychains can be customized so you can have your business name imprinted on it. These promotional tools are very handy and useful. Based on a study, people keep promotional tools longer if they have use of it. Imagine the impact these promotional keychains give since these gives out a dual purpose. The more they find it useful the more will they keep it. Promotional items have a longer-term effect than any other promotional tools. Based on a study, 75% of promotional items have already been owned for more than half a year. Now, that will make your money's worth.