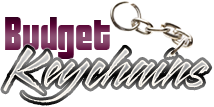 Let These Tape Measure Keychains Determine The Success Of Your Promotional Campaign
Posted by admin
Posted on May 5, 2016
Are you looking for a promotional tool that will help you measure the success of your campaign? It is always a good thing to invest in items that serve a dual purpose simply because these items will be put into good use. Nobody wants to invest into promotional items that are of no use. You won't like to see your logo gifts trashed right away isn't. The good thing on why you should invest in useful custom keychains is that these logo items will enjoy a higher retention.
Why is it important to invest in promotional products that will be kept longer?
It will be able to effectively promote your business.
As it is used regularly it creates more awareness than any other promotional tools.
You will have your money's worth simply because the items are being kept, being used and being loved.
These are the following questions that you should consider answering when investing into a promotional product.
How long are the products kept by the recipients?
Well, the more that it serves a purpose, the longer the product will be kept.
Will I get my money's worth on the item?
If you see that the product you invest in will be kept and used for quite a while you know you got your money's worth.
Do I need to have a huge budget?
Well, not necessarily because some promotional products are very affordable.
Do I need to invest into something that people can use?
Definitely yes! If you want that your investment will go a long way, go for products that can be used either weekly or daily. Based on a study, 42% of people who received a promotional product ignored and filed away items that are not worth keeping. That will be your money gone to waste.
Our custom Tape Measure Keychains are on point with all the questions above. These custom tape measure keychains are:
Useful since these can be used as both keychain and tape measure.
It gives you your money's worth since it can be of good use, it will be kept for a longer period of time.
It is very affordable. One of our promotional tape measure keychains can be availed for as low as $0.51. You can get discounts as well when you order wholesale.
Tape measures have many uses such as building, maintaining or repairing something at home.
The target for you is to invest in the right tools that will be retained for long as these create greater impressions and raises awareness to each and everyone in the household and the community.