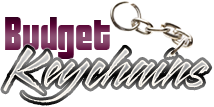 Multi Tool Keychains- Combo Gifts That Will Never Fail To Impress
Posted by admin
Posted on April 18, 2017
Multi tool Keychains have a quirky charm about it as it brings together the versatility of a multi-tool combined with the convenience of accessibility of a keychain. These multi tool keychains do away with the need to carry around a bunch of rattling tools in your car and are the perfect size for a number of functions. For a quick repair and in emergencies, these make great options. Your recipients will never like to get caught without one of these tools for sure.
Be it a screwdriver, knife or something unique like a corkscrew, you have it covered with your keychain multitools. So, next time when you need a screwdriver or a knife to fix something, all you need to do is reach into your pockets and fish out these sleek and smart looking multi tool keychains. These make great promotional items for driving schools, auto repair centers and more. Not just the DIY enthusiast out there but for college students who may be getting ready to get their license or on their first ride without their parents. Reports show that functional promotional gifts enjoy a long term retention than novelty items and that is what makes these multitool keychains a huge hit among everyone. Customize these with your brand and message to make it a great hand out that will enjoy a long retention.
As they say, necessity is the mother of inventions and these highly useful multitool kits are likely to be the brain child of someone who might have stuck in a bad situation! Apart from being a functional item, screw driver tool kit keychains will make a perfect choice for marketers to hand out their brand right into the hands of their recipients. These smart tools will grab easy attention of everyone around and will make people surprised as these double up as bottle openers , screw drivers or more in spilt seconds.
Be a handyman and fix anything anywhere with these delightful and cute custom gifts that make perfect options to promote all types of businesses. Personalize these with your brand and message and see how these custom gifts will make interesting talking topics among everyone. These custom screwdriver tool set keychains that bear strong key holder and a screwdriver tool set can be easily managed over backpacks, pockets or belt loops and can even be make an emergency kit items. People will find this handout really useful in emergency situations and your brand message on these will surely remain in their mind for a very long time.
Mini 4-in-1 Screwdriver Tool Set Keychains is another popular model on offer. Bearing a key ring, Philips and two slotted screwdrivers – this multi tool keychain will make a value added gift for business promotions. Your recipients will find it useful during travel and camping apart from day to day use.
Tell us which of these multitool keychains you liked the most? Let us know in our comments section and feel free to share the post to start an interesting conversation.