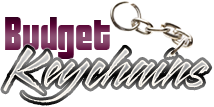 Put Your Brand Right Into The Hands Of Your Recipients With Custom Leather Keychains
Posted by admin
Posted on April 19, 2017
There are only a very few promotional items that can literally put your brand right into the hands of your customers and custom keychains is one of them! Small, compact and stylish, keychains make perfect choices for mailer campaigns and as tradeshow handouts. However, keychains are available in a range of models and styles and choosing the best model that suits your customers is what makes your promotions a success. If you are looking for a superior corporate gifts for your team or a special gift for your loyal customers, then look no further than these elegant and long lasting leather keychains.
Here are 3 benefits of using leather keychains as promotional gifts
Style: Leather keychains make a style statement apart from being a handy way to carry keys. Every time the recipients would use the keychains, they will be reminded of your brand and services and will also put your brand on a wide display. Leather keychains exude class and a luxurious vibe, which in turn will make it an interesting talking topic among everyone.
Customization: Leather keychains are easy to customize with your brand and message to make it a highly impressive promotional gift
Durable: Leather keychains are tough and durable, which makes it a great choice for the rough and tumble of daily use. Leather ages well and does not shrink or stretch and the best part is that it will look great as it ages. The vintage leather look will enhance the appeal of these leather tags.
A great value for money: Leather keychains make an investment because it will last for a very long time and will continue to make consistent impressions for your brand.
So, if you have been looking for a custom keychain for your tradeshows, mailer campaigns or employee appreciation event , look no further than these elegant leather keychains. To help you get started, we have listed out a few of our best selling models in leather keychains.
Simulated Leather Keychains: Grab easy attention at low budget with these metal /simulated leather keychain that has an elegant design. It makes a great individual gift as well as a combo gift. Designed to last long, your brand on these Simulated Leather Keychains will remain right in front of the eyes of your recipients for a very long time
Expedition Key Tags: These keytags have a leather like appearance that will buy attention from anyone who sees it. Offered in attractive bold colors, these Expedition Key Tags will become part of your recipients habits as use it daily for managing bunch of keys.
Leatherette Key Tags: These shiny silver key tags accentuated with black simulated leather can be laser engraved with your brand and message to make a sleek and smart promotional item. You can hand out these promotional leatherette key tags as individual gifts or as goodie bag inserts. Currently our prices are lowest in the industry; you can take advantage by placing your order today!
Need more? We have a lot more delightful models in leather keychains that will sweep your recipients off their feet in no time. Browse our collection to pick up a model that suits your needs. Do join our conversation by sharing this post!