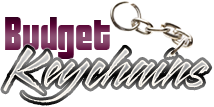 Best Brand Building Custom Tool and Hardware Keychains of Today
Posted by admin
Posted on June 1, 2018
Gifting away right kind of promotional tools can be wondrous for your business. What if the gift under consideration scores high on purpose, charm and everything good that you expect your brand to reflect? Perhaps you are considering custom tool and hardware keychains! They score high on purpose, charm and retention. People who receive them may never forget them or leave them back at home because they are easier to manage within their pockets, bags or back packs.
These tool and hardware keychains come handy for all sorts of situations and they are largely and largely loved by people outdoorsy people, home vultures, technical maniacs, etc. Some of the popular promotional tool and hardware keychains involved for gifting includes –
Scratcher keychains – One of the simplest of the lot! This keychain is largely used for scratching cards or lottery tickets. It is usually light in weight and can be easily managed within pocket or purses or bags. This means you are always giving a choice to rejoice to all those customers who dream of striking it big with their luck.
Bottle Opener Keychains – They are the most popular types of tool and hardware keychains. It is one of the most sought after choice in keychains because everyone loves them. You never know when your friends may call over a drink and perhaps you can easily do your job of quenching their thirsts and anxiety by involving this keychain.
Whistle Keychains – It marks high on radar of promotional gifts used for value building. It can be used as an amusement token and safety token at the same time.
Tape Measure Keychains – As the name suggests, these custom keychains are equipped with tape measures in standard and metric scale. You can make the right choice depending on the requirement.
LED Keychain – Extra light is always welcome and loved by everyone. You can understand it by handing out this keychain to them during tradeshows or other promotional events.
Multi tool Keychains – It is perfect gifting choice for marketers operating in auto, engineering, mechanical and other related niches. They can hand it out to their regular customers during tradeshows, corporate events, and many more.
Compass Keychains – Do you wish to steer in the right direction without making mistakes? Perhaps you should grab compass keychains. They are fitted with compasses (sometimes decorative ones), which help to steer north, north and north towards success!
Screwdriver Keychains – You know any mechanic, auto owner or workshop owner would be happier to grab it. It also interests busy home bodies trying to fix up several things around home.
You can avail several benefits by ordering custom tool and hardware keychains from any reputed online store selling custom keychains and also avail benefits of free shipping, free art set up and free online design proof.