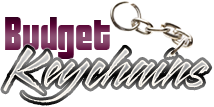 Promotional keychains – We All Need Them, We all Use Them
Posted by admin
Posted on May 31, 2018
No prizes for guessing! Keychains are one of the most widely used custom gifts for brand building and business promotions. Keychains have one of the lowest costs per impressions as they continue to make impressions at just the initial investment. Everytime someone uses keychains your brand and message on these will get a lot of attention from everyone around. Custom keychains are indeed cost- effective ways to spread your name and message.
In this busy world, it is very easy to lose track of information and forget things. For businesses to stay on top of the minds of their customers the easiest and the most effective way would be to hand out daily use custom gifts like keychains customized with their brand and message. The more they see these the more will be your brand exposure.
Offered in a range of models and price points, custom keychains are something not many people can resist. Apart from keeping keys safe and well organized, custom keychains will enhance the identity of the users and will even give them a smart way to talk about the social causes they support or hobbies.
Alternatives to Business Cards
Did you know that custom keychains can be an alternative to business cards?  Because keychains can be imprinted with your contact information and make it easily accessible everytime your recipients need it.  While business cards can easily get torn or misplaced, handy custom gifts like keychains enjoy a high retention. The best part is that with custom keychainsyou can reach a target audience that may not be keen on holding on to business cards.
Awareness campaigns
Businesses that wish to support social causes or spread awareness on specific events will find custom keychains a perfect choice. Low in cost yet high in utility, keychains will ensure a lot of publicity for your cause and garner support from a wider audience. The low- cost advantage will also allow you to think big while planning events.
Ideal to reach out to Diverse audience
Not all custom products may appeal to every genre of audience in general; however custom keychains are an exception as it is something that everyone will find useful. Be it college students, travelling executives, or home makers, keychains are something that fits into every promotional theme.  Use it at college fairs and your target audience of students will get a high utility gift to keep their dorm keys and bike keys safe. Real estate agents will find keychains the best gift to reach out to their target audience of new home owners while closing deals. Though keychains are small investment gifts, the benefit you get is truly immeasurable.
Last but not least, keychains offer limitless options including bottle opener keychains or flashlight keychains among others that offer multiple functions for the users, which in turn will enhance its popularity. How was your experience of using custom keychains as swag? Share your tips and ideas at the comments section.