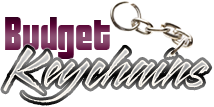 Custom Food Keychains – The Best Way for your business To Get The Biggest Pie In The Market 
Posted by admin
Posted on November 30, 2019
Revenue in the Food & Beverages segment amounts to US$7,285m in 2019. The industry is expected to grow at an annual rate of 3.5%, resulting in a market volume of US$8,366m by 2023.
Food marketing is a highly challenging task. With many new players posing a challenge to the established brands, the time has come for marketers to think of innovative marketing techniques. If you have been using old school marketing methods like coupons or limited time offers to push your brand, try something different and more value effective. Custom food keychains will make consistent brand impressions at one time investment without any repeat effort or promotion!
What makes promotional food keychains different?
While custom marketing techniques like discounts, coupons or billboards are effective only to stir up the initial curiosity among the users. They may not find these deals anything extra ordinary or any different from the usual marketing ploy. Your recipients may not care to discuss it with others.
However, if you want them to remember you every day, handout something like these apple shaped keychains that are quirky and interesting. They will carry it always and whenever they use their keys they will be reminded of your restaurant or fruit shop. Food themed keychains will keep your recipients reminded, where they should head to dine and replenish their fruit supplies on a daily basis.
Great  visibility for your brand
Why follow the same old marketing pattern and probably get sidelined? You can easily stand out with these unique  food shaped keychains.
Highlight your product line
The most effective promotional theme is the specificity of the event. Tell your audience what you wish to sell with these fruit shaped keychains. It will ensure a focused food marketing instead of a broad marketing approach, which may not help. These keychains highlights your passion for your business and will motivate your customers to take you seriously.
You are rest assured that people may never grow bored of personalized food keychains. Your promotional message on these apple shaped keychains will get as much importance as their favorite food, which is an essential ingredient for the sustenance of life.