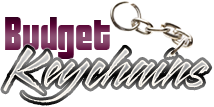 Custom One Color Keychains – The Best Way To Earn easy attention of Your Audience
Posted by admin
Posted on January 8, 2018
Promotional gifts in vibrant colors can grab easy attention alright; however did you know that too many colors may leave the audience distracted and steal their attention from your brand imprint? If you are looking for an attractive custom gift that will draw the attention of your recipients towards the brand imprinted over it, look no further than one color keychains. The solid single colors of these custom keychains will set a perfect backdrop for your brand and message and will keep the audience glued to your message.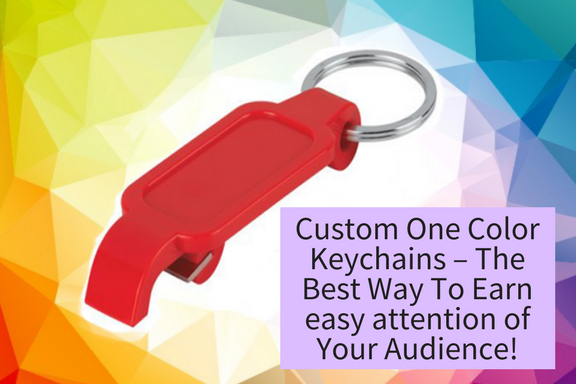 Keychains With Slim Bottle Opener: These logo items bring together two of the most popular items -keychains with bottle openers, that everyone needs. These incredibly popular bright red colored logo items will make your brand and message well seen and every time your recipients use it at party staples or keychains, your brand information will grab the attention of everyone around.
Lottery Scratcher With Bead Keychains: The translucent blue color will give these custom gifts a unique visual appeal that will draw easy attention. Designed as lottery scratcher and a key chain, these can be used for promoting lottery agencies and gas stations. Easy to carry in pockets or over belt loops, these attractive keychains will go a long way in enhancing your brand exposure and sales. Go for it!
Round 24″ And Retractable Keychains Holder: Offered in a range of popular colors, these one color keychains will tug the hearts of your recipients with its delightful retractable design. Every time your recipients use it as a keychain or a fun toy that will get retracted while pulled, your brand will get a panoramic display.
Whistle with Coil Keychains: If you are not sure of how to go about your custom gift selection, place your bets on these popular keychain models that work as slinkeys as well. Your recipients will spend hours on end, playing with these crazy toys that never seem to get tired of recoiling to its original position even when the users pull it flat countless times. Symbols of fun and endurance, these one color keychains will make great mailer gifts and gift bag items. Go for it!
Carabiner With Strap & Split Keychain Rings : There can't be a better gift that these carabiner keychains for the outdoorsy clients and people on the move. Well suited to attach to the belt loops or bag straps, these keychain models will ensure the much desired portability and exposure for your brand. Shop now!
Need more? Just browse along and choose from an extensive collection of one color keychains in all possible price points. Should you need any tips or assistance, feel free to call our friendly team.
Share and Enjoy