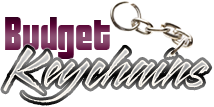 Custom Tape Measure Keychains- Product Spot Light
Posted by admin
Posted on August 26, 2016
We all need tape measures at one time or the other but interestingly it is something that nobody buys! That is precisely what makes custom tape measure keychains excellent logo gift ideas. If you are looking for a gift item your recipients will want to hold on to for a very long time, look no further than this logo item that is not just a tape measure but a keychain as well.
This versatile gift item will suit every genre of your audience. Be it moms and dads, interior designers or handy men, you have finally a gift item that will appease everyone with ease. The best part is that even an ordinary looking bunch of keys would look trendy on these custom keychains.
Here are some of our best selling models that you will love at first sight for sure.
Mouse Shape Tape Measure With Tail Ring Rope Keychains A tape measure that looks like a mouse! Get your message out in a fun way with these keychains and grab instant attention of your customers. This mouse shape tape measure makes an amusement token and triggers interest with its design and offers utility as a tape measure and key ring. Perfect for mass events and mailer campaigns
Umbrella Shape Tape Measure Keychains : These tape measure keychains shaped like umbrellas will grab a few eyeballs in tradeshows and other events. These can be slipped into the purses, pockets or bags and make a perfect promotional gift for marketers dealing with rain care or weather care products.
Tape Measure With Custom LED Flashlight Keychains It makes an attractive and affordable gifting choice for marketers who expect to register larger than life impressions in their customers. It makes a reliable tool of use at home office or even while traveling and a smart promotional item that will light up your logo among your audience.
Oval 60Tape Measure Keychains: If you thought tape measures are always round or square, you could be in for a surprise with these oval tape measure keychains. Offered in a range of bright colors, these logo items can be sought for bulk gifting throughout the year. It stands perfect for all small budget marketers operating in construction, real estate, hardware, home repair and many other related niches.
Thumb up Shape Tape Measure Keychains: Say thumbs up to a successful promotional campaign with these quirky logo items. Your recipients will surely love these gifts for its positivity and functional values. No matter whether your recipients use these as an amusement token, tape measure and key hanger, these logo items will never fail to grab the attention of your audience.
Browse our collection of tape measure keychain and make sure that your promotional outcomes never fall short of your expectations.
Share and Enjoy