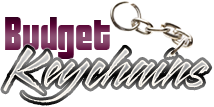 Better Ways to Use Branded Keychains in Promotions
Posted by admin
Posted on October 25, 2021
It seems that custom keychains are everywhere these days. Different businesses and events employ keychains effectively and uniquely to reach out to their target audience and leave a lasting impression.
Looking for inspiration? Here are some of the best ways for you to include custom keychains in your promotions.
As store promotional handouts
Custom keychains make excellent promotional products to market your business, event, or cause. Versatile and popular, keychains will never look out of place during any event. Available in a wide range of models and colors, keychains will complement any promotional budget and theme with ease. For instance, if you are promoting a sports bar, bottle opener keychains will make a great choice whereas leather keychains will be a better choice to promote a fashion brand.
 As welcome gift bag item
If you are looking for a high utility item to slip into goodie bag at a university open day, nothing can match the popularity of keychains. Choose combo models like flashlight keychains that double up as a source of light and a smart way to keep keys alike
Trade show swag
These budget friendly handouts of keychains make tried and tested handouts to engage your audience with your message and making them think favorably of your brand.
Fund raising items
Looking for a swag for additional revenue raising that your donor and supporters will find irresistible? Look no further than custom keychains. Budget friendly and available in trending models, these everyday items can be sold off at a higher price to raise funds for your cause and get your supporters involved.
Mailer items
Mailer campaigns will give you the power to reach out to a mass audience at once.  Keychains imprinted with your logo and artwork will make excellent mailer items that will take your message far and wide. Light weight and easy to mail out without adding up to the postage expenses,  keychains will indeed make a surprise gift to your audience and will go a long way to enhance the value of your communication.
As employee gifts
Using custom keychains to engage your brand further with  your employees is another smart way to incorporate keychains into your promotional plan . Choose keychains in your team colors or in shapes that complement your business niche to make it easy for your team to relate to it. Doe instance, a realtor agency can consider house shaped keychains as their employee handouts to enhance their team spirit and brand loyalty while promoting your message.
Need more ideas? Watch this space for our daily blog updates or fele free to reach out to our team to stay on top of the trends in custom Keychains.