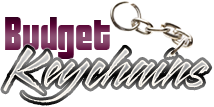 Promotional  keychains : The Best Gift Choice as Contest Prizes
Posted by admin
Posted on December 31, 2020
Contests – both online and offline offer the easiest  way to build up a buzz for your brand and pique interest among the audience . What makes contests interesting are the gifts that come along with it. Custom keychains make such an interesting choice as contest prize. It will drive up excitement and participation of your prospects but will enhance your fan base and your target market as well
So you shouldn't leave anything to chance while choosing a custom freebie as contest prizes. Looking for a bit of inspiration?  We've listed down a few benefits that make keychains great giveaways!
Not only custom keychains have a wide appeal, these also come in countless variations! From the elegant metal keychains or leather keychains to interesting novelty models and combo models like bottle opener keychains or flashlight keychains – you have an impressive list of keychains in all possible keychain models to display your business logo, website or tagline.
Road trip contest
Nothing says holidays like travel and road trips! Hosting a road trip contest is a great way to pump up the enthusiasm of the outdoorsy crowd even in the current difficult time.  Carabiner keychains that offer hand free convenience while carrying keys will make a great gift choice.
Powerbank keychains is another brilliant gift choice that the participants will find useful during road trips and the endless hours  of movies and music over phone and laptops makes it a great time for businesses to consider power bank keychains as  their contest prizes.
Wellness contest
If you are planning interesting winter-themed contests like # wellness challenge, bottle opener keychains  will be perfect gift idea as it helps the recipients to pop open their energy drinks after their workout routines.
Outdoor adventure contest
Whether it is camping, night trekking or more, holidays are a great time to bring out the  quirky hobbies for everyone.   Flashlight keychains will make a great gift. It will come handy as an instant source of light during the dark and frosty nights or while pulling in to the dimly lit parking lots. Your brand and message imprinted on it will get a lot of attention.
Compass keychains that will enable your recipients to stay safe  during camping and outdoor activities will be a superb gift idea.  They will indeed be grateful to your brand for having chosen something that is useful like a compass that will guide them back even if they lose their way. Choose from a wide range of models and colors to match your theme.
Pet Photo contest
If you are organizing a pet photo contest for your audience, pet shaped  keychains will make a great gift choice for the winning entries. Choose from a delightful range of choices like cat shaped keychains, dog shaped keychains, horse head keychains and a lot more. It will make a thoughtful gift that the pet loving audience will truly cherish.
No matter what your contest idea is, you will find the most appropriate keychains in our collection.