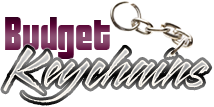 Custom Metal keychains – Premium  Handouts For Premium Promotions
Posted by admin
Posted on February 15, 2021
A cost-effective business  promotion can be result oriented and effective as well when you have popular giveaways like metal keychains. Businesses holding premium campaigns can adopt a different, more targeted approach to reach out to your audience while going premium.  Metal keychains may be a little less budget friendly than other keychains but ensure a little more on the customer satisfaction.
Of course, when you have high value clients, you need to consider premium ad elegant giveaways that will impress the audience and strike an instant rapport with them. In this highly competitive business world, premium giveaways like metal keychains will  ensure a niche in the minds of your audience.
Though there are a lot of custom keychain models in the market, not every model necessarily present a good look  or an elegant presentation for your elite leagues of clients. Choosing handouts that not necessarily impress your audience may create a bad image for your company.
Here is why premium metal keychains make a sound investment
Elegant:  metal keychains make a great practical gift that will go a long way in enhancing your brand outreach. Your logo and message laser engraved on these chrome plated masterpieces will exude a premium feel. Promote your message while ensuring customer satisfaction for your targeted audience with these proven handouts
Ease of Use: keychains are used by everyone nearly every day to organize their keys and carry it safely and in style. Thus premium keychains will make a great choice for a wide range of promotional events including those that feature your premium clients.
Quality: Metal keychains not just ensure customer satisfaction but directly reflect the quality of the product or the service you're selling. These elegant gift items will let you present your audience with a gift that they will instantly align with your brand quality.
Special: Make your audience feel special and well appreciated with this premium range of handouts that bear  your name and message. Your audience will indeed be pleased to get an elegant set of keychains that not many others may have while you get the support of these high  net worth individuals- win –win!
Give a personal Touch: Metal keychains are available in various models and shapes including those with elegant gift boxes that will enhance your gift giving experience. Just imagine the exposure these fine quality gifts will enjoy in the high profile life style of your elite niche audience.
A great gift to a valued audience goes a long way for your brand; browse our complete line of custom metal keychains to choose a model that will match the preferences of your audience.