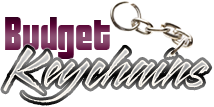 Get Your Message Noticed With Custom Keychains
Posted by admin
Posted on April 29, 2021
In the promotional world there are many classic handouts like Keychains, which have evolved and taken different shapes to suit the needs of the users in the modern world. Keychains are not just plain rings to hold the keys anymore.
Today, you can choose from a wide range of interesting models including tech themed keychains like USB Keychains or powerbank Keychains, which nobody could even imagine a few years back! Other interesting models include bottle opener keychains, LED keychains, tapemeasure keychains  and multi tool keychains among others. The add-on features that come with these keytags will easily complement the life style and preferences of your audience and make it a talked about swag in their circle.
Keychains are often considered as extensions of one's personality and expressions of personal hobbies and life style.  Marketers can choose appropriate models of custom Keychains to match the hobbies or needs of the key audience for better impact. For instance, if you have a golfing community to cater to tee shaped Keychains will make a great choice whereas bottle opener Keychains will appease the party loving crowd out there. Options are all yours when you have versatile handouts like keychains on hand.
The big plus is that everyone relies on these old school items of keychains even today to keep their keys well organized and safe. Just think of the exposure your brand imprinted on these everyday items will enjoy during commute, at office during party hours and more. Did you know that Keychains happen to be a great talking topic in the friends circles . So, just by making your promotional Keychains special by getting it imprinted with your logo and message you can easily turn your brand the talk of the town literally!
Imprinted Keychains make great giveaways at events and meeting plus a handy accessory for your employees in the office. Just like any other logo products, Keychains can be easily  branded with  your logo and message in single color, full color, screen printing or laser engraving  depending on the models you choose.
Choose from a wide range of materials like plastic, acrylic, metal and leather in Keychains depending upon the budget and the unique preferences of your audience. For instance, metal Keychains imprinted with your message make an elegant handout for your business partners, clients and high value customers. Leather Keychains make another classic choice during special events when you need high-end gifts to reach out to the selected audience.
How do you plan to use imprinted Keychains in your promotions? Share your thoughts with us on our facebook page.