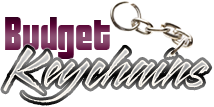 What Makes Imprinted Keychains the Best Business Gifts?
Posted by admin
Posted on April 30, 2021
Imprinted Keychains bring together elegance and class on a budget, which makes these accessories something special among promotional items. Ideal as both personal and promotional gifts, imprinted keychains stand out in style everywhere, while putting your message on a proud display.
Keychains are available in a wide range of shapes and sizes to cater to the needs of every individual literally. If you have been looking for a handout that ensures luxury and simplicity alike, custom Keychains will make a great choice.
Personalized and exclusive Keychains have evolved to be not just  the trending way of holding keys but an expression of personal identity for the users. For instance, a bike shaped bottle opener keychain will be a great handout to promote biking events or to reach out to the bikers on your customer list.
Keychains come in all shapes and sizes. No matter whether you choose ordinary Keychains or combo models like flashlight Keychains or tape measure Keychains, you have it all and more. These value added gifts will make great party favors and business gifts thanks to its versatility and practical value.
Bottle opener keychains are great for any event, and make value added gifts for your clients and customers. Your recipients will certainly be remembered for getting the party started and going!  These come handy for the users even for a long time after the event and will ensure a long lasting promotional effect.
Carabiner keychians are well suited for the outdoorsy clients as these can be attached to the bags or belt straps to ensure the ultimate hands free convenience for the users. Choose from a wide range of sizes and colors to match your theme.
Multitool Keychains will easily tug the hearts of the DIY community of today. These Keychains come with various features like screw driver and other every day tools that make lives easier and help your clients to handle any emergency repairs and fixes. Get your keychains customized with your brand and message to ensure your recipients handy tools on hand.
Keychains last long and are often retained by people as long as it is functional. So, make sure to choose premium quality models like metal Keychains or leather Keychains that are designed to bear the daily grinds with ease. If you are on a budget, sturdy acrylic Keychains will be a great choice.
Customize it with creative images, logo and patterns that will leave everyone amazed and get your message the attention that it deserves. Watch our blog posts to stay on top of the trends in custom Keychains.