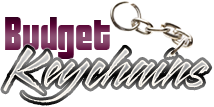 Branded Keychains- Budget Friendly Gifts for Every Event and Every Audience
Posted by admin
Posted on April 28, 2021
Keychains are something everyone needs to keep their keys well organized and safe. The high utility value of Keychains is what turns it into a marketer's delight. Easy to customize and easier to distribute, custom Keychains are available in every price rate.
No matter whether you have a small or large budget there will be something out there in keychains that is right for you. In the  higher end range you will find classic models like metal Keychains and leather Keychains. Elegant and really worth the cost, these luxury gifts are just right for high profile business events and high value clients.
There is a great range of multi- functional Keychains that are loved by everyone especially by people who are always on the move. Choose from an interesting cache of models like bottle opener Keychains, flashlight Keychains , tape measure Keychains and a lot more. These combo models that offer a lot more than ordinary Keychains will make your recipients feel well appreciated and brand loyal alike.
These innovative models are a great alternative to ordinary Keychains and are well retained gifts with a long shelf life. Just think of the impressions your brand will make every time your recipients use these keychains to pop the top of the bottles , light up the way or measure up a piece of wood for the DIY project – as the case may be.  Combo Keychains make great talking topics as well because not many people can  resist these high value Keychains.
 Versatile
Keychains can be used to promote any brand, event or occasion as these versatile handouts will never look out of place. Increase your brand exposure with  branded keychains that travel easy with your audience wherever they go. So, you can get your message out into a wider audience in different locations by customizing Keychains.
Keychains are great for increasing your brand exposure while commuting, picnics, holiday travel and not just during everyday life situations. Your brand will be noticed by travelers far and wide on these interesting models.
Not only do these look good, but our branded Keychains are highly practical that will get used more and treasured by your customers. Ideal for all budget sizes and promotional themes, Keychains offer multiple imprint options to make it possible for you to highlight your message the way you wish.
We can help you brand just about any keychain you find here in our collection. Feel free to get in touch with our team as they will be more than happy to assist you.