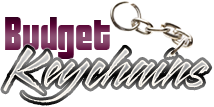 Get Your Message Into Your Audience With Branded Keychains
Posted by admin
Posted on May 3, 2021
Get your logo into the hands of your audience literally with branded Keychains. It is potentially the easiest and the most effective way for a company to spread the word. Whether it is plastic Keychains, laser engraved metal Keychains, embossed leather keychains, screen printed acrylic Keychains and more, we have a lot of options to consider.
Reusable and designed to last long, keychains can be branded for perfect use for house or office use. Offered in a wide range of price rates, Keychains offer something special for everyone.  Light weight and compact, Keychains are easy to distribute and incorporate into any marketing plan as well.
Everyone needs Keychains in their life. On an average , a single user may need 3-4 keychains for their keys of home, office and lockers. So, you can imagine the scope of promotional Keychains can have. Any business niche can make the most of this opportunity to grow their brand with these easy giveaways for clients and employees.
Custom Keychains fit perfectly on to any desk and office and have grown in popularity over the years. So, if you need a timeless classic to brand with, our printed Keychains are the way forward! Ideal for every event or occasion, Keychains can be branded just the way you want these to look!
Custom Keychains promote your brand in a unique way and help your clients to stay organized with the countless sets of keys they have to manage every day . Choose from a wide range of interesting models like bottle opener Keychains, metal keychains, leather Keychains and a lot more.
The best part is that printed Keychains are another great way to turn your recipients into your brand ambassadors. Keychains are every day accessories that are hard to overlook. A smartly customized key tag  will grab easy eyeballs right away and will even make a great conversation topic in the friends circles of your audience.
Easy to store and distribute, Keychains are easy to give away in events and to leave a lasting image of your brand. Afterall, tehse every day accessories never remain out of sight of the users and will never lie unused to be forgotten about. It is this incredible visibility of keychains that can turn the tide in your favor during any marketing campaign.
How do you plan to use keychains in your promotions?  If you do not find what you are looking for, reach out to us and we can help you find the most appropriate model that will fit your promotional theme.
Share and Enjoy