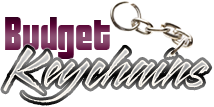 Custom Printed Keychains for Healthcare Industry
Posted by admin
Posted on May 4, 2021
Keychains always remain in plain eye sight of everyone as part of the busy life style.  It is this incredible popularity that these pint shaped enjoy  has made custom Keychains a perfect marketing tool. Your audience can't help but think positively about the business that gave it to them every time they reach out to the neatly organized bunch of keys at home, work or on the move.
How custom printed keychains can boost your brand visibility
Engage the audience: In a highly competitive niche like health care sector, it is important for businesses to keep their message on top of the minds of their clients always without being intrusive. This is where custom Keychains come to the bigger picture. Show that you care by offering Keychains that make their lives easier while making them familiar with your brand.
Something special for everyone: Consider interesting combo models like tapemeasure Keychains or flashlight Keychains with add-on features that will enhance the utility for the audience along with the scope of their interaction with your message.
Medical facilities can also keep custom printed Keychains in a fish bowl at the billing counter or the waiting rooms for the clients to take. Imprinting health tips, CPR tips or emergency phone numbers apart from your logo will enhance the functionality of these Keychains and the face time that these daily use items enjoy.
Mailer campaigns: While sending out business mailers, appointment reminders etc Keychains can be included as lumpy items that will enhance the value of your mailers plus the chances of getting your mailers opened. Light weight and flat, Keychains get your message across without adding up to the postage charges. Multi-functional models like bottle opener Keychains may be a better choice than ordinary models to pack in a punch to your mailer promotions.
Awareness event handouts: Health awareness camps and events make excellent opportunity for marketers to ensure a one to one interaction with clients and make new leads. You can even choose model that complement your event theme.
For instance, if you are organizing a heart health awareness campaign, heart shaped Keychains will make a great choice to consider. It is the best way to convey your message without having to imprint length texts to these promotional gifts.
Fund raising events
Raising fund for non- profits is a great way to show your social commitment. Keychains are proven winners as promotional fund raising items thanks to its ridiculously low price factor. Marketers can easily sell it at a higher price to raise fund for the event. The best part is that by ordering in bulk, you get the best deals.
Have a better idea of using logo Keychains for health care promotions? Share your ideas with us to join an interesting conversation.
Share and Enjoy