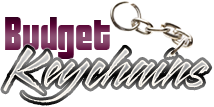 Custom Keychains are Unbeatable Gift Ideas for Every Event
Posted by admin
Posted on January 21, 2021
Keychains are one of the cheapest personalized handouts for events of any kind. No matter whether you are looking for standard functional models or trendy decorative items, custom keychains will fit the bills of your promotions  and personal events with ease.  Ordering in bulk will help you save costs and the effort in finding the ideal event giveaway.
Custom keychains are available in a vast array of colors and styles of any kind to suit your upcoming event.  Here are some events where custom keychains will make  perfect giveaways.
Weddings
One of the most important event in our lives, weddings demand the best handouts for your guests. Customized keychains remain as one of the most preferred party favors and wedding souvenirs even today- especially when you have a small budget. These are easy to customize and distribute. A common idea for wedding keychains is to use the initials of the couple or their snapshots as imprints on keychains. If you are looking for something understated, you can settle for  thank you messages, fun quotes and more to make your keychains exceptional.
Business promotions
You can effortlessly promote your brand through custom keychains. Just add your logo, contact details, or other information on the keychains to make your brand visible to your customers with every use. A well customized keychain will make a constant reminder of your brand that will apparently enhance your brand visibility in the long run. Stay connected with your customers using custom keychains on your next company event or business campaign.
Fund raising events
The low cost benefit of keychains will make it a perfect fund raising item for non profits, community organizations and booster clubs among others. Choose from a wide range of interesting models in custom keychains including tape measure keychains and flashlight keychains among others. Your recipients will indeed be excited to support the social cause by buying these high utility items that they may need every day.
Party favors
Surprisingly, any party theme can be incorporated into your giveaways when you choose custom keychains as favors . Whether it's for Halloween, Christmas, birthday, or  family reunion, you can choose the most appropriate  keychains  that go well with the party theme . When you have versatile handouts as keychains on hand, you will have the freedom to customize your gift just the way you wish!
 Multi-function keychains like bottle opener keychains are a plus. Your guests arrive at the party to have some fun and when they get these interesting handouts that are both fun and functional, they will be pleased big time.
Explore our range of custom keychains for events and personalize it to make it your own. These high utility gifts will  get your audience think and talk about your event for a long time to come.