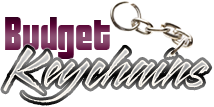 Custom Novelty Keychains – Handouts With A High Perceived Value
Posted by admin
Posted on March 23, 2021
Keychains have been classic promotional items since a long time among marketers. However modern day Keychains have evolved as stylish accessories and combo gifts that are hard to miss. From plain simple key rings that were made specifically for the purpose of holding keys, you have a lot of options on your platter.
Start branding your products with your own custom Keychains  that can be used in innumerable ways including promotional giveaways , contest prizes,  fund raising items and a lot more.
Here are some of the interesting models in keychains that will easily pique interest among your audience and draw them closer to your message.
Custom Emergency Keychain Power Banks – 1800 mAh . The rechargeable lithium polymer Grade A battery is powerful enough to charge a Smartphone, MP3 player or other handheld electronic devices. A USB cable is included in the pack to make the charging process easy.
These combo keychains will easily occupy the high visibility strategic areas like the work desks  to draw easy attention of people  around towards your message. These innovative Keychains are not something your recipients will get every other day and the high utility feature of these logo items will make it a  great conversation starter in the social circles of your recipients.
Sound Off Wired Earbuds with Stand and Keychains These novelty keychains bring more to your recipients than they can probably imagine!  Pack a punch to your marketing with these ABS plastic custom keychains that include Sound Off Wired Earbuds and Phone stand. Offered in various color choices , these keychains will surely be put to use more often than standard keyfobs due to its irresistible add-on features!
Floating Foam Stress Reliever Keychains: These custom keychains will make sure that your patrons will not lose their keys while having fun  during pool parties or in the beach apart from doubling up as a stress reliever when anxiety strikes. It is impossible not to fall in love with these floating Keychains with bead chain attachment. Choose from  a range of solid colors that will go well with your corporate colors.
Tooth Shaped Dental Floss Keychains: These will make a perfect yet quirky handout for dentist offices, smile centers and more. Apart from being one of the most recognizable reminders of your services these Keychains include 16.5 Yards of Waxed Dental Floss that is packed into the tooth shaped container with key ring. So, every time your recipients floss after a meal they will be engaged with your message
Looking for more interesting models in novelty keychains? Explore our exhaustive collection of Keychains in every price rates and models and choose something that will meet your needs