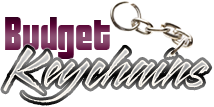 Custom keychains- Simple Gifts to Get Your Audience Remember Your Brand
Posted by admin
Posted on November 1, 2021
In the advertising world, one of the factors to take into major notice are the imprint options that will turn your logo item into your brand advocate. 
Custom keychains will tick the box of an effective custom gift that can be printed with your logo, artwork or message to make it easy for the recipients to visualize your advertisement. Keychains are offered in a wide range of models  and price rates, which makes it easy for you to choose a model that will match your branding needs. Due to the fact that promotional keychains have a long lifespan that extends to many years, the number of imprints that these may offer is very high. It will make it way cheaper than conventional advertisements like television or newspapers.
How many times do they need to see you brand for the best outcome
Reports show that your brand should ideally make seven or more prints to get the  consumer gain trust on your business. To make your brand pop up in the minds of clients- both  potential and  existing clients, you need high utility, every day items like custom keychains that get used many times a day.
Consumers tend to remember brands that handout useful and free giveaways. So, by putting your logo on these keychains you can boost brand recognition and build up your brand image in the long-run.
Budget friendly gifts with a long-term useful life
Handouts like keychains are not just affordable marketing gifts but these have a long term shelf life. A keychain is different from a newspaper advertisement that will only be delivered to the audience during the time that you pay for the advertising space as it remains as a tangible brand reminder for a long time.  These everyday items are seen many times by not just the  person that possesses the product and use it on a daily basis, but everyone around as well! In the long run logo keychains generate more brand imprints than any other publicity method.
Variety generates greater impact
To impress your audience, you need to look for giveaways that are innovative and interesting. When you opt for something universal like keychains you are literally spoiled for choices. Offered in  a wide range of  models including classic models like metal keychains and leather keychains to innovative , multi-functional models like bottle opener keychains and flashlight keychains among others, these logo items can be used in all types of campaigns , budget and seasons of the year.
Thus, promotional campaigns through popular handouts like keychains alone or with other business strategies can be adapted at every moment and type of client. Need more information? Reach out to our team to get on top of the trends in custom keychains and unlock your promotional potential.